Start your Chinese class right!
with Ninchanese: the perfect Chinese learning app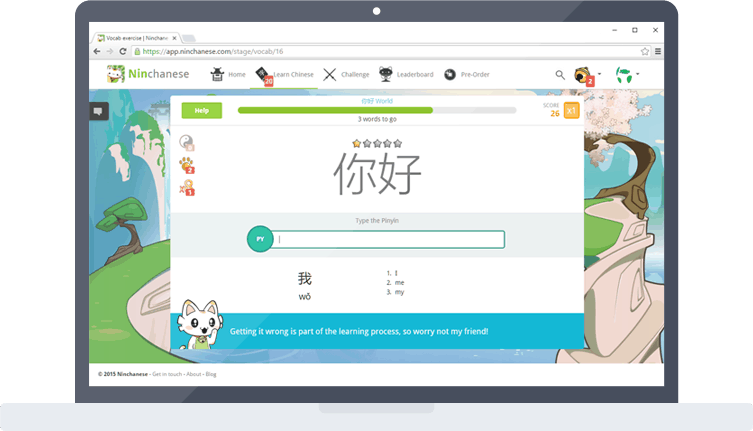 Be the #1 in your Chinese class
★★★★★ "Ninchanese revolutionizes the way we learn Chinese."
Learn step by step and quickly become fluent in Chinese! Ninchanese uses the latest technologies in Chinese learning and gamification to help you start speaking Chinese in few minutes.
Sign up and use the code BACKTOSCHOOL to get 20% off when you get a premium Plan. The code works on all plans until September 30th.
Try Ninchanese at your level for free before you sign up for a premium plan.
Sign up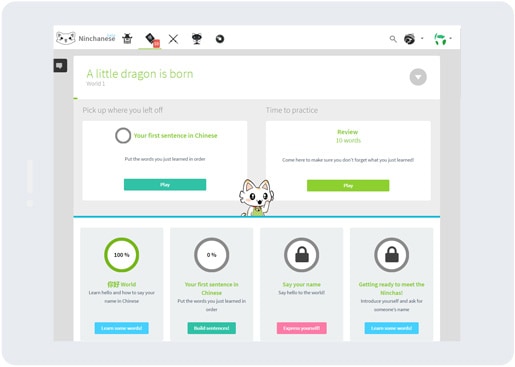 Make going back to school a breeze!
Each game-based lesson is short, sweet, easy to follow and the perfect companion to your Chinese class.
"I am living proof Ninchanese is amazing! I just started my Mandarin Chinese course, it's university level and I'm already ahead of everyone."
— Jemma, Ninchanese user
Stay ahead of everyone
Always be a step ahead of your classmates in Mandarin. Take advantage of Ninchanese's:
Efficient memory learning system for Chinese

Simple and effective Chinese grammar tools

Cutting-edge Chinese voice recognition technology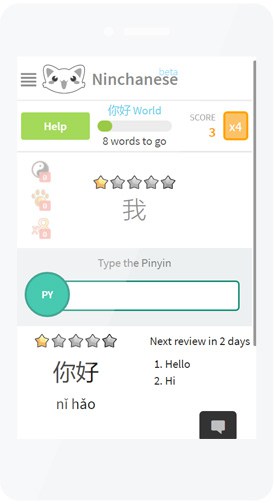 "When I was studying in Jiaotong University, the lessons and vocabulary I had on Ninchanese were incredibly in sync with what I had in the university. It really helped me a lot as a support tool to remember what I saw in class."
— Alexis, Ninchanese user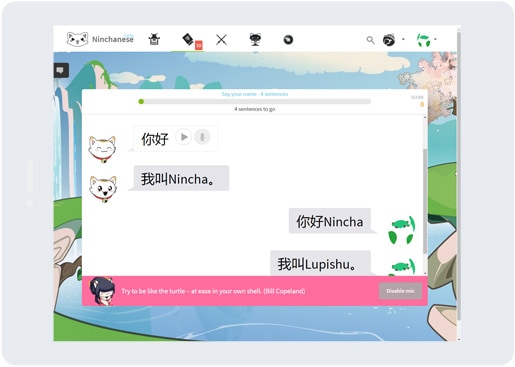 Ace those surprise tests
Follow your personal learning journey to succeed and reach a conversational level. You'll be ready for any test that comes your way, even those surprise ones.
"Ninchanese is really really fun."
— Mike Thompson, Ninchanese user
Less time studying = More time to play
Ninchanese is gamified to make your Chinese learning easy and to keep you motivated.
Follow a story = discover China's culture
Learn new Chinese words = score points
Speak Chinese = climb to the top of the leaderboard
and more to discover!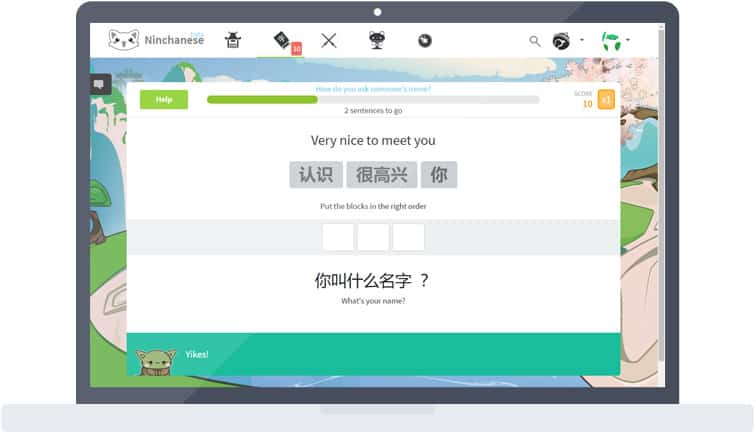 Play Chinese in Class with Friends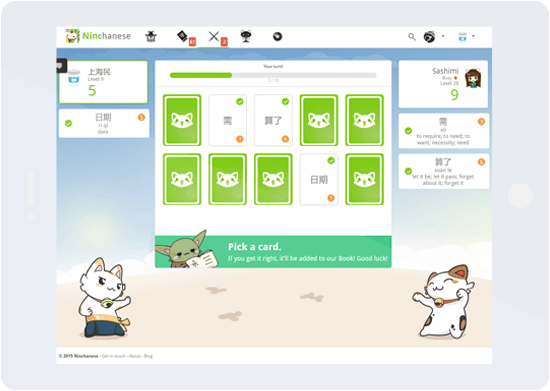 It only takes one minute to start a game and see which of your friends or you knows more Chinese characters!
Play now
More than 3500 Mandarin lessons
to be able to do almost everything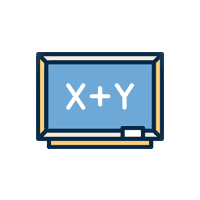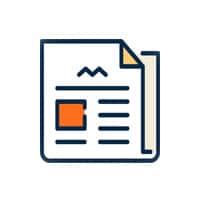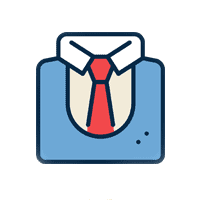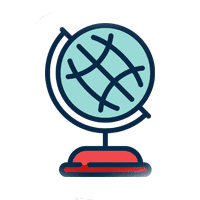 Content
8000+ Chinese words to learn for free
500+ sentence patterns to unlock
100+ grammar lessons
200+ dialogues to practise speaking and listening
1000+ sentences to write
500+ stages to finish
150 badges to unlock
5 levels for beginners to advanced learners
10,000+ example sentences to see words in context
Benefits
Built for beginners to advanced learners
Gamified learning to easily stay motivated
Bite-sized lessons to do at your own pace
Learn by doing, it's more fun and more effective
Play with your friends and Chinese learners around the globe
Keep new vocabulary and sentence patterns in your long-term memory
Master Chinese pronunciation and tones
Features
Adaptive and active learning
Personalized review system
Intuitive Chinese sentence-building stages
Instant feedback on your Chinese pronunciation with built-in voice-recognition
Listening stages to practice writing Chinese
Dictionary and character decomposition
Multiplayer games in Chinese
Time-attacks to improve your recall speed
"I take Chinese at school, and the search for Chinese characters, words, and the pinyin is the best one I've come across so far – it's become my go to search for chinese words actually"
— Maddy, Ninchanese user
Ninchanese comes with extra tools you'll love
The most comprehensive Chinese dictionaries
You'll always have a Chinese dictionary with you:
Pinyin and tone
Meaning and idioms
Chinese character stroke order animations
Example sentences
Components and radicals
Character etymology
and more to look up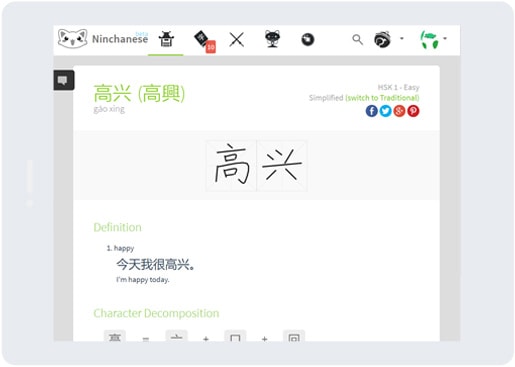 "I'm really enjoying your site and look forward to progressing my Chinese. Definitely worth the subscription offer!"
— Chris Hayer, Ninchanese user
A beautiful story of a dragon
and a cat that discover China
Once upon a time, the cats of Ninchana were in great danger… and it's up to you to save them!
Rule going back to school
Ninchanese is free to sign up, use BACKTOSCHOOL when you subscribe to score 20% off!
Offer is good for a limited time only
Sign up
BACK TO SCHOOL