A Chat for the Ninchanese Community
Join the community to chat in real time with other Nincha Chinese learners around the world!
Join
* Please note that to join the chat, you'll need to create a new account. Your Ninchanese credentials won't work in the chat.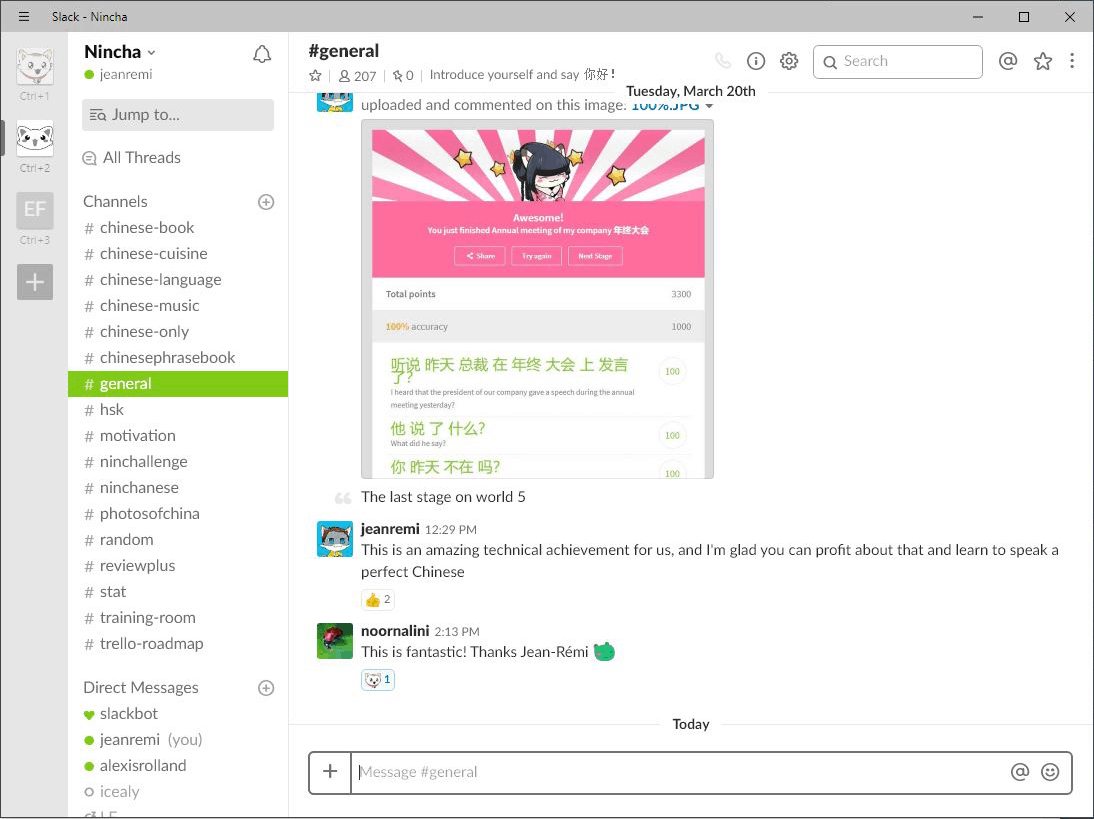 Learning Chinese is more fun together! Interact with Chinese learners from around the world and make new friends to play Ninchallenges with. Share your learning tips, celebrate your latest achievements in Chinese or ask for advice. Discover new resources to learn Chinese. Find encouragements or just share cute pics!
Chat Ninchanese