Pricing
14-day money-back guarantee
---
The Free Plan
includes great features:
Initiation to Chinese
Vocabulary learning with 10,000+ Chinese words
Ninchallenges to play with your friends
Dictionary and character decomposition
100+ grammar lessons
Limited access to the other learning modes
---
The Premium Plans
include everything in the Free plan PLUS:
Six Level-based Worlds (HSK1 to 6) to complete
Courses from a beginner to an advanced level
Exclusive special worlds: Chinese character Universe, Geek and Computer world, Chinese Food, events…
Adaptive and active learning powered by our SRS learning algorithm
Personalized review system
The Nincha Decks, your custom vocabulary lists.
1500 + useful dialogues and sentences to learn
Intuitive Chinese sentence-building stages
Speaking stages with built-in voice recognition to master Chinese pronunciation and tones
Listening stages to grow your Chinese comprehension
Chinese writing and typing in Chinese characters practice
Incredible Nincha and Lupishu story
Insights into Chinese culture through the story
10,000+ example sentences to see words in context
Time attack stages for fast review sessions
Detailed statistics about your learning and retention
Full support by Chinese teachers
14-day money-back guarantee
We are here if you need us
When you learn a language, you may have questions that pop up in your mind. We are here to answer them.
Whether it is a question on what you're learning or related to your account, something that is bothering you that you want to tell us or just want to learn a new Chinese recipe to impress your friends, we are here to help.
Message us through the feedback section right within Ninchanese. Just hit the feedback button to reach out to us. Our Nincha team stands at the ready.
You can also contact us here.
Contact us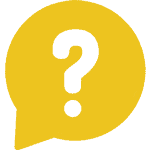 Common Questions
and Getting Started
Product
Creating an account and starting to learn Mandarin Chinese on Ninchanese is free. Playing and competing against your friends in Chinese is free. Thousands of Chinese characters are available for you to learn and lastingly memorize for free, and for as long as you want. We figure this way, you have the option of trying out our method before deciding to subscribe and fully enjoy the Ninchanese experience. We're confident you'll love it. So give Ninchanese a try for free.
Do you like enjoying what you're doing? Do you want to effectively learn to speak Chinese? If yes, then our bet is that you'll find Ninchanese to your liking.
There's content on Ninchanese for Chinese learners of all levels. You'll have over 6 worlds to explore, to take you from a beginner, to an elementary, to an intermediate, to an upper-intermediate, to an advanced level in Mandarin. You can choose to start at a newbie level or jump ahead to begin your Chinese learning journey on Ninchanese directly at your level. Give it a try.
Getting Started
We want you to have the most enjoyable Chinese learning experience possible on Ninchanese. Visit our Getting Started page for a complete overview of resources or see some highlights below.
A handy guide in PDF format
We've put together a guide to help you get the most out of Ninchanese and of your Chinese learning journey. It's available in PDF so you can easily read it and share it. Remember, avoid printing if you can, it's bad for the forest.
Help center
We've built a Help Center where you can browse a wide range of questions from setting up your account to learning Chinese.
Send us an email
Last but not least, we're always here to help. Our goal is to help you successfully learn to speak Chinese. So if you have a question, contact us at hello@ninchanese.com
Legal & Security
Everything you learn and do on Ninchanese is private to you. We keep track of what you learn but it's only used to give you the best learning experience and to offer you a fully personalized learning journey. We don't share your results, stats or personal data with anyone. You can find our privacy policy here.
Pricing