A Chinese Teacher in Your Pocket
Ninchanese: the perfect App to learn Chinese Mandarin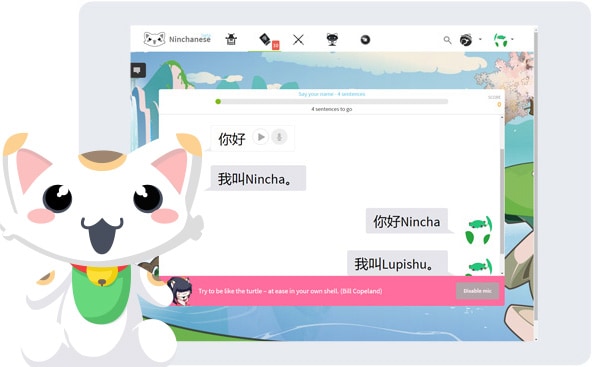 Get Ninchanese Android App on the Play Store
"I am living proof Ninchanese is amazing! I just started my Mandarin Chinese course, it's university level and I'm already ahead of everyone."
— Jemma, Ninchanese user
Learn on the Go
Each game-based lesson is short, sweet, and easy to follow, and the app will be your companion to your Chinese.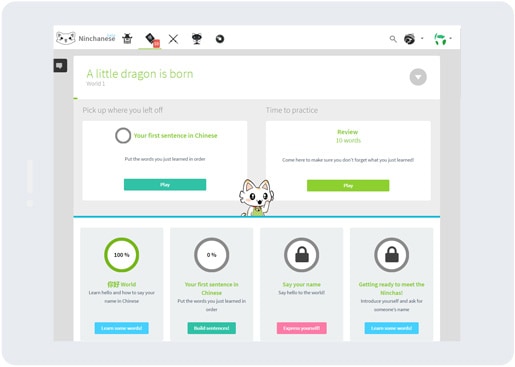 "I really love Ninchanese app! its easy to navigate, very effective way to learn, nice graphic design, interesting story and most important fun to learn and play."
— Moonwatcher, Ninchanese user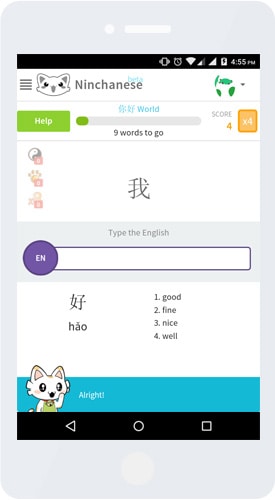 Progress Fast in Chinese
Take Ninchanese with you wherever you go and improve your Chinese level with:
Efficient memory learning system for Chinese

Simple and effective Chinese grammar tools

Cutting-edge Chinese voice recognition technology
"It's a very good app to learn Chinese. I am very excited about this way to learn."
— Junio Magela, Ninchanese user
Your Personalized Guide to Fluency
Follow your personal learning journey to succeed and reach a conversational level in Chinese.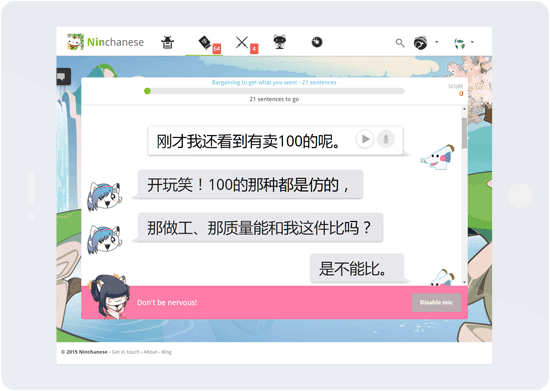 "The content is really varied and I'm really enjoying playing and memorizing my way through it all."
— Mihorain, Ninchanese user
Have fun while learning
Gamified to Make Your Chinese Learning Easy and to Keep You Motivated
Follow a story = discover China's culture
Learn new Chinese words = score points
Speak Chinese = climb to the top of the leaderboard
and more to discover!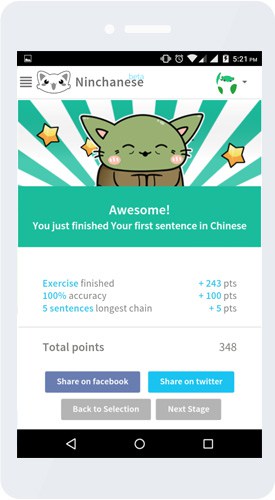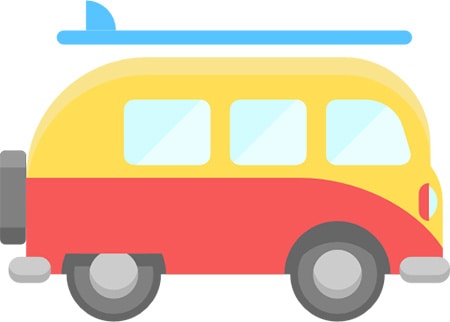 It's Always Time to Improve Your Chinese
On the bus, waiting in line… Even if it's just 5 minutes, there'll always be something for you to learn on Ninchanese's Android apps!
Playing with Friends Is the Best Way to Learn Chinese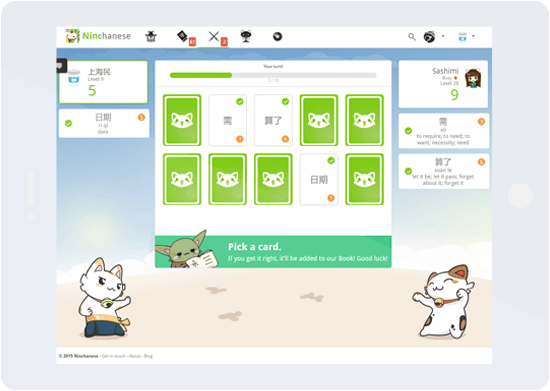 It only takes one minute to start a game and see which knows more Chinese characters!
More Than 3500 Mandarin Lessons
You'll keep progressing in Chinese until you reach a conversational level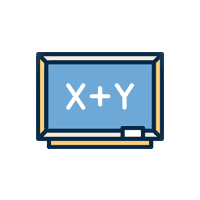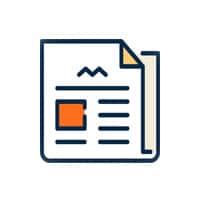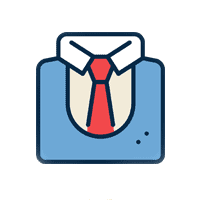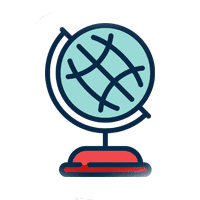 Content
8000+ Chinese words to learn for free
500+ sentence patterns to unlock
100+ grammar lessons
200+ dialogues to practise speaking and listening
1000+ sentences to write
500+ stages to finish
150 badges to unlock
5 levels for beginners to advanced learners
10,000+ example sentences to see words in context
Benefits
Built for beginners to advanced learners
Gamified learning to easily stay motivated
Bite-sized lessons to do at your own pace
Learn by doing, it's more fun and more effective
Play with your friends and Chinese learners around the globe
Keep new vocabulary and sentence patterns in your long-term memory
Master Chinese pronunciation and tones
Features
Adaptive and active learning
Personalized review system
Intuitive Chinese sentence-building stages
Instant feedback on your Chinese pronunciation with built-in voice-recognition
Listening stages to practice writing Chinese
Dictionary and character decomposition
Multiplayer games in Chinese
Time-attacks to improve your recall speed
Ninchanese comes with extra tools you'll love having with you
A Full Chinese-English Dictionary in Your Pocket
You'll always have a Chinese dictionary with you:
Pinyin and tone
Meaning and idioms
Chinese character stroke order animations
Example sentences
Components and radicals
Character etymology
and more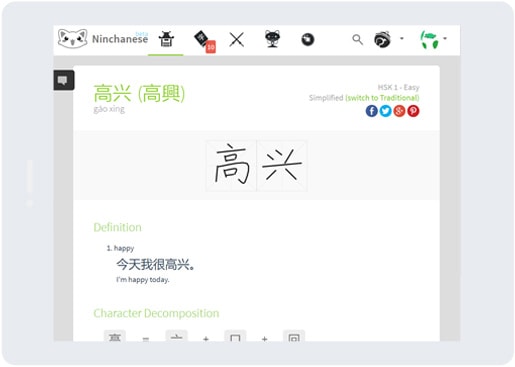 "I'm really enjoying your site and look forward to progressing my Chinese. Definitely worth the subscription offer!"
— Chris Hayer, Ninchanese user
A Beautiful Story of a Dragon
and a Cat That Discover China
Once upon a time, the cats of Ninchana were in great danger… and it's up to you to save them!
Best App to Learn Chinese Android iOS