Learn to speak about entertainment in Chinese
Do you know how to talk about your favorite Comics hero in Chinese? With the Movie, comics, and Book Course, you will be able to! Learn the cool vocabulary you need to know to explore and enjoy culture and entertainment in Chinese.
You'll soon be watching fun movies and tv shows, reading cool books, discovering new songs, all in Mandarin!
Start this course now
OVERVIEW of the Movie, Comics, and Books in Chinese Course
How do you say Batman in Chinese? Telepathy? A Romcom? In China, all Western works of art have a different name in Chinese. So if you want to talk about your fave movie or actor, or discuss the value of one superpower over another in Chinese, you'll need to know the names used in Mandarin instead.
Completing this course is the best place to start. Get ready for entertaining discussions with native speakers because this course will greatly boost your conversational Chinese!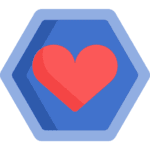 Share your passions in Chinese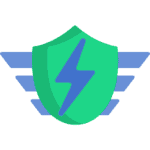 Channel your inner-geek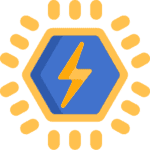 Talk about pop culture topics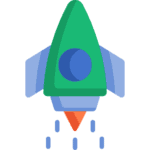 Conversational Chinese
✅ WHAT YOU WILL LEARN
In this course, boost your conversational Chinese skills with a healthy dose of pop culture! From classics to superheroes, study the Chinese names for all sorts of Western entertainment in this geeked-out course. You'll learn the essential superhero and cultural vocabulary, from comics to sci-fi movies and everything in between. Take this crash course into entertainment in Chinese and master the vocabulary to talk about movies, genres, comics, books, and more in Mandarin.
Then, discussions with native speakers about your fave movies or superpowers will hold no secrets for you.
✅ WHY LEARN MOVIE, SUPERHERO OR COMICS WORDS IN CHINESE?
Using this frequently seen vocabulary, you'll soon be able to talk about your favorite movies in Chinese, rank best animes in Chinese, discuss comic books in Mandarin, and more! If you ever wanted to share your passions and discuss cool movies in Mandarin Chinese, this course has what you need.
Requirements
An intermediate level of Chinese is recommended.
Talk about Culture with this World!
💻 100% Online
Start instantly and learn at your own schedule
📘 Intermediate Level
This course has an Intermediate Level (HSK 3 / HSK 4) requirement
㊗ Available in Simplified and Traditional Chinese*
Learning in Traditional Chinese is available upon request
WHAT YOU WILL LEARN FROM THIS COURSE
The essential pop culture vocabulary to know
80 Chinese characters and words to learn
Everything from the classics to superheroes
WHAT YOU WILL KNOW
how to describe movie genres and book styles in Chinese,
words for every genre, from action to sci-fi
the names of the major Comics and Comic Heroes in Mandarin
the Chinese vocabulary to talk about super-powers, and more!
Finally!! I can argue over which is the best superpower with my Chinese friends
– Ryan
Movies and superheroes in Chinese Course: Learn all you need to immerse yourself in Chinese culture