Unlock Business
in Chinese
Doing Business with China or in China?
Then this course in Business Chinese is what you need!
Give yourself all the tools you need to deepen your business relationship with your partners, clients and employees in Chinese.
Start this course now
OVERVIEW of the Chinese language Business Course
With the Chinese language Business course, you'll get a complete approach to doing business and working in Chinese.
Learn the key vocabulary to know, the essential sentences to master, and prepare yourself for any business situation with dialogues adapted from real life.
Go through a product's full lifecycle, from its inception with clients to its production, marketing, and market launch and reception. You'll also learn what it's like to work in Chinese and with Chinese colleagues, partners, or clients in this comprehensive Business Chinese curriculum.
In addition, discover Chinese business etiquette and customs. Gain insights into how they think and ensure you don't make a faux-pas when dealing with your Chinese-speaking counterparts.
Whatever field you work in, you'll find Mandarin content you can easily use and apply to your situation.
Built by Chinese teachers and business experts highly accustomed to dealing with business in China, this course will give you the Chinese language professional training you seek.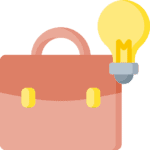 Navigate Chinese
Business Environments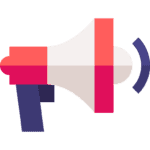 Acquire essential communication skills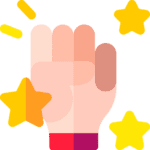 Discover the Chinese Business etiquette and culture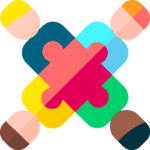 Be ready for any workplace
in Chinese or in China
✅ WHAT YOU WILL LEARN
With this Business Chinese language course, you will gain the skills to understand and use the Chinese language in all kinds of different business communication situations.
Not only that, but you'll also be able to work in Chinese, and complete all sorts of tasks, from simple introductions and exchanging business cards to complex missions like handling a project to fruition, dealing with production issues, and more.
You will master the Chinese language relevant for Business purposes in China or for working with Chinese-speaking colleagues, clients, and employees. You'll also become better equipped to interact with your partners, clients, and suppliers.
This course will take you through every aspect of joining a new workplace and doing business. Once you're done with this course, you will be able to talk about the whole lifecycle and every phase of a project.
Complete this course and accelerate your Chinese language proficiency with a business focus!
✅ WHY LEARN COMMON BUSINESS TERMS IN CHINESE?
Ever wondered what is the best language to speak for Business? Mandarin.
Why is that? Chinese is the 2nd most used language in Business activities. Next to English, Mandarin Chinese is the top business language. Not to mention the fact China is a growing and wealthy superpower with over 17% of the world's population living in it.
So, imagine what knowing Business Chinese could do for your business! It's a no-brainer taking this course is a valuable investment for your future. 
Requirements
An intermediate to an advanced level of Chinese is recommended.
Chinese Language Business Course
💻 100% Online
Start instantly and learn at your own schedule
📘 Intermediate Level
This course has an Advanced Level (HSK 5) requirement
㊗ Available in Simplified and Traditional Chinese
CHINESE LANGUAGE BUSINESS COURSE SYLLABUS
---
WHAT YOU WILL LEARN FROM THIS COURSE
Everything you need to conduct business in China or with a professional speaking Chinese
The essential industry and workplace-specific vocabulary and expressions to know
Follow a whole business lifecycle in Mandarin
250 Business Chinese characters and words to learn
Over 300 sentences, in 21 units, covering all essential business and workplace topics
Authentic Business conversations that can directly be applied to real-life situations
Practical and situational dialogues on relevant and current business topics, from meetings to negotiations and more.
WHAT YOU WILL KNOW
How to describe your Business Activities, from day to day operations and marketing in Chinese to takeovers and multimillion-dollar projects
Daily communication vocabulary, to interact better with your clients, customers, employees, partners, or colleagues, in Chinese.
Business-related daily life and social interaction terms and expressions
The Chinese vocabulary to talk about a range of Business related topics, from phone calls to price negotiations, sales distribution, supply chain integration, packaging, and more
The key finance, legal, administration, IT, human resources, Business Marketing in Chinese words
It's a very fast crash course on conducting business in China.
– Bill
Give yourself the essential tool to be successful in China,
start the Business Chinese course today!
Sign up now
Business Chinese course: Conduct Business More effectively in China