Learn to cook in Chinese in the Chinese Cooking Course.
Food is all around us!  Learn the delicious Chinese cuisine vocabulary you need to know to cook and order in Chinese. You'll soon be enjoying all the dishes you want, whether eating out in China or preparing a meal at home.
Through 20 stages, this course will teach you the fundamentals of cooking in Chinese.
Start this course now
OVERVIEW of the Chinese Cooking Course
The complete course gives you easy access to the key vocabulary you need to cook in Chinese.
Learn to order delicious Chinese dishes in Mandarin Chinese thanks to our powerful spaced repetition algorithm, made especially for Chinese learning. With our efficient learning tool, you'll remember up to 95% of everything you learn on Ninchanese, for good. Then reading the menu and ordering dishes in Chinese will have no secrets for you.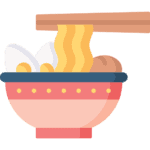 Chinese food vocabulary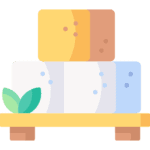 Culinary Arts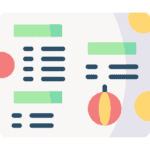 Read recipes in Chinese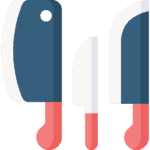 Cooking Techniques
✅ WHAT YOU WILL LEARN
You'll learn the essential food words to understand recipes, from the ingredients to the names of the different cooking techniques used in Chinese cuisine and more. You'll also cover cooking utensils and, of course, drinks.
Using these approaches, you'll become a pro at reading both menus and recipes in Chinese! If you've ever wanted to become better at cooking in Chinese, this course will help serve as your guide.
✅ WHY LEARN COOKING WORDS IN CHINESE?
It's no secret that knowing the language is the key to understanding another culture, and there's nowhere that's truer than in cooking! With this course, Chinese cooking is demystified. You'll be able to access Chinese recipes directly in Chinese and cook the finest Chinese dishes you've dreamed of!
Requirements
An intermediate level of Chinese is recommended.
Cook in Chinese Today!
💻 100% Online
Start instantly and learn at your own schedule
📘 Intermediate Level
This course has an Intermediate Level (HSK 3 / HSK 4) requirement
㊗ Available in Simplified and Traditional Chinese
WHAT YOU WILL LEARN FROM THIS COURSE
20 Stages of essential Vocabulary
240 Chinese characters and food words to learn
50 sentences to practice reading, listening, and speaking Chinese recipes
Everything from the basics to ordering in a restaurant

All

 the lingo you need to understand Chinese recipes, from cooking techniques to spices.
WHAT YOU WILL KNOW
the Chinese vocabulary for fruits
the names of vegetables in Chinese cuisine
the words for different kinds of meat in Chinese
how to talk about fish and seafood in Mandarin
the key sauces, oils, and spices that are used in Chinese cuisine
the cooking techniques the Chinese like to use the most
the essential utensils to have to prepare Chinese dishes, and how to call those in Chinese.
It's easy to choose dishes at Chinese restaurants. Thanks
– Adam
I often cook Chinese food at home now! This course has given me the basics for doing it.
– Jason
I love it! I can make dumplings now!!
– Berth
Chinese Cooking Course: Learn all you need to cook in Chinese