Learn how to play video games in Chinese
Get ready to play video games in Chinese!
Learn all the vocabulary you need to know to start gaming in Chinese in the Chinese Gamer Course. You'll soon be able to play video games in Chinese and practicing your language skills at the same time!
The Gamer course will teach you the fundamentals to play video games in Chinese.
Start this course now
OVERVIEW of the Chinese Gamer World
This course gives you easy access to the key vocabulary you need to play a video game in Chinese.
Complete this course and you'll be able to play video games in Chinese! Learn all the gaming words you need in Mandarin Chinese thanks to our powerful spaced repetition algorithm, made especially for Chinese learning. With our efficient learning tool, you'll remember up to 97% of everything you learn on Ninchanese, for good. Then, whether it's to break into the game industry in China or simply to play video games in Chinese, you'll be ready.
---
✅ WHAT YOU WILL LEARN
You'll learn the essential gaming words in Mandarin, from knowing to say how video game in Chinese to in-game instructions and more. You'll also cover the different types of games, settings, and names of game consoles in Chinese.
Using these approaches, you'll become a pro at navigating games in Chinese! If you've ever wanted to play video games in Chinese, this course will help serve as your guide.
✅ WHY LEARN GAMING WORDS IN CHINESE?
Love playing video games? Playing video games in Chinese is a fun way to practice your Chinese language skills while playing. With this course, Chinese-language games finally become accessible! All sorts of games you've never played before await you! Ready? Start playing!
Requirements
An intermediate level of Chinese is recommended.
Play Video Games in Chinese Today!
💻 100% Online
Start instantly and learn at your own schedule
📘 Intermediate Level
This course has an Intermediate Level (HSK 3 / HSK 4) requirement
㊗ Available in Simplified and Traditional Chinese
WHAT YOU WILL LEARN FROM THIS COURSE
8 Stages of essential Vocabulary
40 Chinese characters and words about video games to learn
Everything from choosing a game difficulty to in-game playing

All

 the lingo you need to understand video games in Chinese, from 8-bit retro gaming to Chinese RPGs.
WHAT YOU WILL KNOW
The Chinese vocabulary for the different types of gamers and games
The difficulty settings in Chinese
How to navigate the game menus in Chinese
How to describe a game and its characteristics in Mandarin
The Chinese names of game consoles, from the retro to the most recent ones
The gaming terms Chinese players use when they play
Gain a competitive edge online: understand what the others are saying in Chinese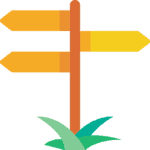 Navigate game menus and in-game instructions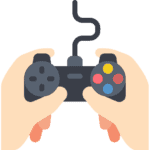 Play with the largest gaming community in the world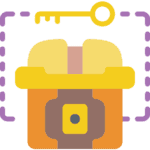 Discover games exclusively available in Chinese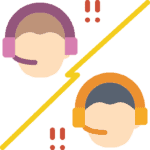 Make new friends in the gaming world
Chinese Gamer Course: Get ready to play video games in Chinese