Get ready to travel with the Chinese Phrasebook Course.
The Chinese Phrasebook course is the fastest way to learn the essentials to visit China. Packed full of practical sentences, the Mandarin Chinese phrasebook has everything you need to travel to a Chinese-speaking country.
Through more than 70 stages, this course will teach you the fundamental survival language skills for your trip to China.
Start this course now
OVERVIEW OF THE CHINESE PHRASEBOOK
Created for tourists, foreign students, business travelers, and expats, this comprehensive course is the answer to all your travel language needs. The Phrasebook gives you easy access to the key vocabulary and expressions you need to travel and live in China.
Carefully compiled, this handy course deals with over 50 topics, so you know you're covered during your visit to a Chinese-speaking country.  What's more, the essential Mandarin Chinese phrasebook course covers all major travel and everyday Mandarin topics. So, learn the phrases and sentences in this course and get ready to break down the language barrier when you travel to China!
---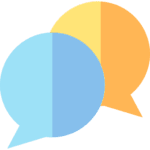 Interact with native speakers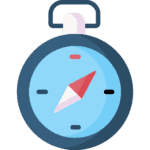 Get around with ease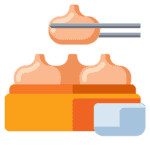 Order in restaurants in Chinese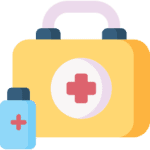 Handle emergencies
✅ WHAT YOU WILL LEARN
This handy travel course was designed by Ninchanese's founders, based on their experience of traveling in China. It's your reliable take-along survival guide and the key to a happy visit to China.  In it, you'll learn all the practical knowledge you need to travel and live in China, from the basics to every scenario you could imagine while traveling.
Using what you'll learn in this Mandarin Chinese phrasebook, you'll be able to talk with locals in Chinese. Not only that, you'll also be able to ask for everything you need, and will be prepared for any situation that could show up!
✅ WHY LEARN PHRASES IN CHINESE TO TRAVEL IN CHINA?
It's no secret that knowing the language is the key to understanding another culture. There's nowhere that's truer than when traveling! Being able to communicate during your journey makes a huge difference in how much you enjoy it. With this course, you'll have all you need to visit China. You'll be able to communicate with ease in Chinese with native speakers and earn a higher level of respect in your travels around China. If you've ever wanted to visit China, use this phrasebook as your guide and know you have the best travel companion possible.
Requirements
A beginner to intermediate level of Chinese is recommended.
Travel in Chinese Today!
💻 100% Online
Start instantly and learn at your own schedule
📘 Elementary Level
This course has an Elementary Level (HSK 1 / HSK 2) requirement
㊗ Available in Simplified and Traditional Chinese
WHAT YOU WILL GET ACCESS TO IN THIS COURSE
Comprehensive English Chinese phrasebook designed for travelers and expats
70 stages to cover every scenario you could imagine while traveling in China
504 essential Chinese travel terms and expressions to cover your language needs
150 travel and day-to-day sentences for every situation you will encounter
Reading, Writing, Speaking, and Listening practice
Audio files and voice recognition to help you with pronunciation
Phrases both in Chinese characters and in pinyin, English Chinese translation
Easy to use and organized to quickly find exactly what you want
WHAT YOU WILL KNOW
All

the lingo you need to travel in China and communicate with ease with native speakers.
From the basics (greetings, colors, numbers) to the most common words and expressions
Over 50 topics
Handy sentences to know for every situation, including:

transportation, direction, customs
taxis, hotels, restaurants (complete with a menu guide),
shopping, banking, going out
Emergencies, police and health (including Covid-19 vocabulary)
Feelings, emotions, body parts, clothes,
Meeting people and making friends
and more!
GET THE FREE COMPANION APP FOR OFFLINE USE
---
FEATURES
Full English Chinese Phrasebook App
Available on Android
Loaded directly on your phone, available even offline
Entirely free, no ads
Pocket-friendly
Easy to use and helpful
Organized by topic, to quickly find exactly what you want
Audio files to play the recordings in Chinese when needed
Phrases both in Chinese characters and in pinyin, to point to in a pinch
English Chinese translations of all sentences, for fast and convenient use
DOWNLOAD THE CHINESE PHRASEBOOK APP ON ANDROID NOW!
GET THE APP
Thank you guys for this amazing app! you have put a lot of effort into it! i'm enjoying learning chinese with it (≧∀≦)♡♡

– Razak
Exactly what I was looking for before my first trip to China. It covers all the essentials.
– Celine
Chinese Phrasebook: Learn all you need to travel in China