Master Chinese Faster with
Our Innovative GPT AI feature
Eliminate guesswork and accelerate your Chinese learning
Struggling with Chinese sentence structure and grammar? Tired of deciphering why your sentences are incorrect?
Discover our cutting-edge AI feature, designed to enhance your Chinese learning experience by offering immediate, personalized feedback on your writing.
This groundbreaking technology is powered by GPT, a popular AI language model developed by OpenAI, also behind the renowned ChatGPT, ensuring you receive accurate, reliable feedback on your learning.
Say goodbye to guesswork and confusion – our tool provides clear, actionable explanations for your mistakes, empowering you to improve quickly and effectively.
Get started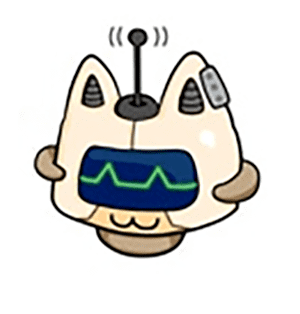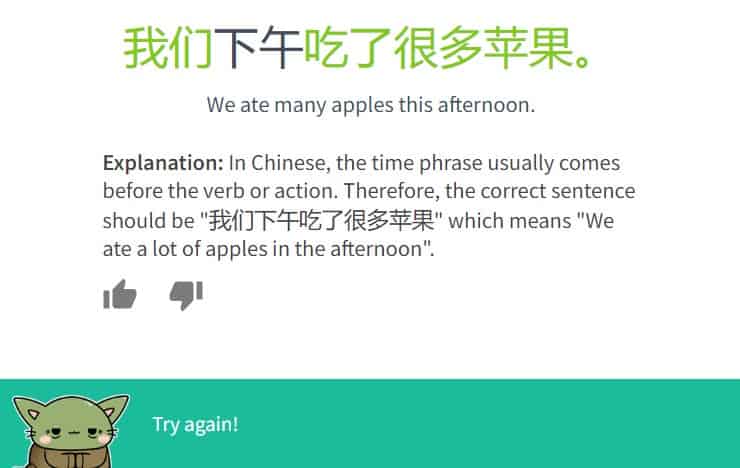 Instant, targeted feedback on your writing
Using our new feature is a breeze. Simply make a sentence in Chinese, and let our AI analyze your mistake, offering instant feedback on sentence structure and grammar.
With real-time feedback, you can quickly identify your errors and learn how to improve, making your learning experience seamless and efficient.
A glimpse into the future of language learning
Trusted by Chinese learners worldwide
" Ninchanese's AI has transformed my Chinese learning experience.
Immediate feedback on my writing has significantly improved my sentence structure and grammar. I can't recommend it highly enough!" - John, early adopter
" I was initially skeptical, but the new AI feature has proven invaluable.
It's like having a personal language tutor available 24/7. Don't hesitate to try it out!" - Sarah, early adopter
Supercharge your Chinese learning today
Ready to experience the future of language learning?
Click the button below to begin your journey with our Chinese grammar AI!
Get started
Unlock your full learning potential
Instant, personalized feedback on your Chinese writing
Actionable explanations of errors and suggestions for improvement
Boosted confidence in your Chinese language abilities
A smarter, more efficient approach to mastering Chinese
FAQ
No, our tool is designed for learners at all levels, from beginners to advanced.
Absolutely! Our tool is mobile-friendly and accessible on any device with internet access.
Begin your smarter, faster Chinese learning journey today
Don't let language learning frustrations hold you back.
Embrace the future of language learning with our AI today and,
unlock your full potential in your language-learning journey.
Get started
Master Chinese Faster with Our Innovative GPT AI