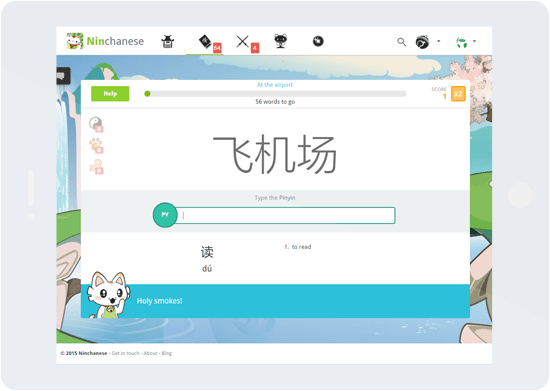 Learn to travel in Chinese
China is a huge country full of beautiful sites to visit. Whether traveling by air, train, boat, bus or car, learn the key words to use and what to say to travel safely and easily. With the essential vocabulary to know in Chinese to make your journey enjoyable and hassle-free at the airport and on the plane, you'll soon be all set to travel in Chinese.
Start now
Adaptive and efficient learning
Learn to safely travel in Mandarin Chinese thanks to our powerful spaced repetition algorithm, made especially for Chinese learning. With our efficient learning tool, you'll remember more than 93% of everything you learn on Ninchanese, for good. This will make going through customs a mere formality.
Learn thousands of Chinese characters,
including Chinese travel vocabulary, completely free
Sign up now
Learn how to travel in Chinese