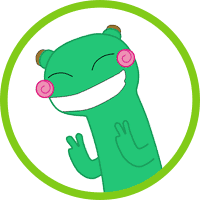 Thanks! You're almost signed up
Almost? We just need you to do one more quick thing to confirm your subscription to Ninchanese's cool Chinese resources!
Go to your inbox and confirm your email address
 You have just been sent an email that contains a confirmation link. All you need is to click on the link to confirm your subscription. Once you do, we'll be able to send you awesome articles on Chinese and resources to have a great time learning Chinese. Sounds great, right?
Gmail user? Click here to find the confirmation email in your inbox right away!
Note
If you can't find the email, please check your spam folder and add hello@ninchanese.com as a safe sender. If you're a Gmail or Google Inbox user and can't find the confirmation email, you might want to check your Updates or Promotions tab as well.
One more step to confirm your subscription