Let's Speak Chinese!
Step by step, learn Mandarin Chinese pronunciation and learn to speak like a native.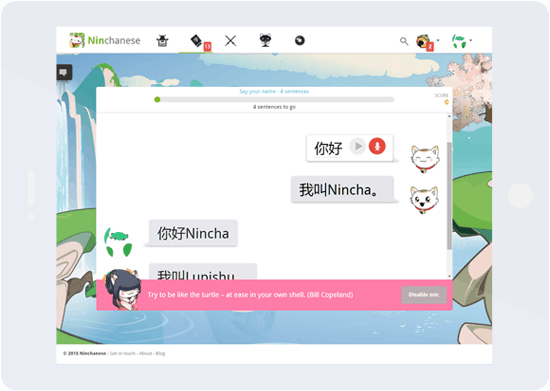 With Ninchanese's speaking stages, practice speaking Mandarin with our cutting-edge voice recognition technology. Chinese pronunciation and tones will soon hold no secrets for you.
Start
Speak Mandarin Chinese with confidence
With Ninchanese's unique speaking and listening features, you'll be able to speak Chinese and have a conversation in Chinese with Chinese people. Get ready to have awesome conversations in Chinese!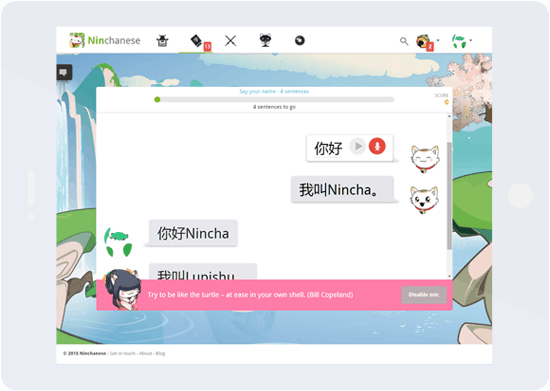 Don't know if you're using the good tone?
Ninchanese got you covered. We will guide you to your mispronunciation and you'll be assured to know if your Chinese is good or not. Ready to make new Chinese friends?
Speak Chinese now
Learn with real conversation
Receive feedback on what you're saying right and what still needs improvement and gain the confidence that you'll be understood in China when you speak.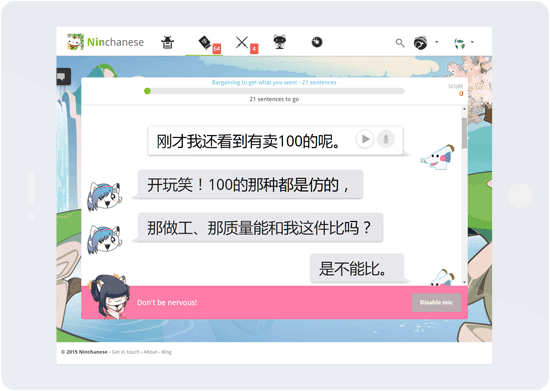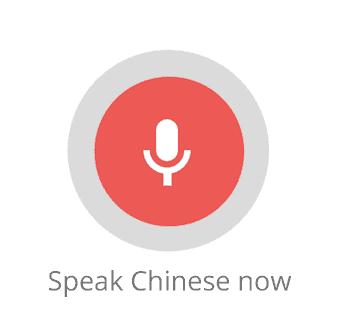 You can speak Chinese but don't understand when Chinese people speak to you?
The listening game help you to understand what Chinese are saying. You listen, practise writing and get instant feedback on what you wrote. That way, you are able to understand what the Chinese say. With this method, quickly increase your ability to understand and speak Mandarin Chinese.
Speak Chinese now
Just been trying out the microphone feature. Very cool! It is actually very accurate.


Yufeilong, a Ninchanese user
More than 200 dialogues to master
Take part in more than 200 dialogues in Mandarin Chinese. You'll learn to talk about a broad range of topics, from daily life conversations to business talks. You'll learn how to ask for directions, to pay your bills, order food with friends, as well as how to handle business meetings, negotiations and more in Mandarin. Get ready to know all sides of China and to discover Chinese culture by speaking Chinese.
Having a chance to practice my Chinese out-loud with Baimei.
It works really well for how I learn languages.

Mr Bear, a Ninchanese user
Why you'll like learning with Ninchanese's speaking and listening modes
Easy to use, latest, voice recognition
Practice and get useful instant feedback on your spoken Mandarin
Dramatically improve your pronunciation skills in Chinese
Easily spot the areas you need to improve
Remember tones effortlessly
Practice speaking Chinese from the comfort of your own home
Learn to take part in real life Chinese conversations
Discover more than 200 dialogues
Use the words you've learned in context
Learn to talk about different topics from daily life to business matters
Motivating and colorful design
Speak Chinese