Learn to talk about computers and the internet in Chinese
Surfing the Chinese internet and feeling lost?
You won't be with this complete Computer and Science Chinese language course! This course teaches you all you need to know in Mandarin to be web-savvy and use your phone in Chinese. No site in Chinese will resist you!
Start this course now
OVERVIEW of the Computer and App Course in Chinese
How do you say keyboard in Chinese? Bluetooth? To log in? Reboot? With the computer Chinese vocabulary you'll learn, you'll no longer feel lost when you use a Chinese computer. That's not all! Learn the internet terms, computer words, and tech vocabulary you need to be able to use any device in Chinese and explore the Internet in the Middle Kingdom.
With the Computer and App Course on Ninchanese, you'll be soon learning all you need to know to navigate the internet in Chinese, use a computer or a smartphone set in Chinese, and talk about technology! You'll be learning some of the coolest words to know and you'll easily know your way around devices.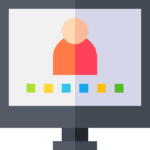 Master computer terms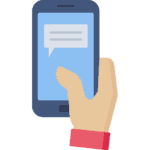 Use your phone in Mandarin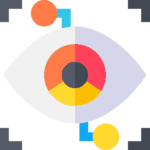 Talk about tech in Chinese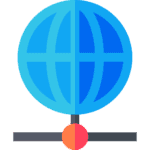 Surf the Internet in Mandarin
✅ WHAT YOU WILL LEARN
With this tech and computer science Chinese language course, you will gain the skills to use computers in Chinese at work, in business, and at school. You will master the vocabulary to talk about phones, computers, emails, science, technology, and the web in Mandarin. From hardware terms such as keyboard or mouse to email and desktop terms, familiarize yourself with computer vocabulary. Study the Chinese names for Internet terms such as surf, link, website, and more in this tech course. You'll learn the essential words related to mobile devices and apps. You'll also discover social media terms in Chinese! Lastly, you'll also master common expressions and words to talk about science and technology, from cosmology to virtual reality. Take this crash course into computer science in Chinese and boost your Chinese practical Chinese skills!
Complete this course and get ready to say hello to modern life with technology in Chinese!
✅ WHY LEARN COMMON COMPUTER AND INTERNET TERMS IN CHINESE?
The benefits you'll get from this course are plenty: Phones and technology are big in China, and if you want in, then this course is your best entrance key! With the tech and internet-related terms, you'll soon master, you'll be able to navigate the Internet in Mandarin. You'll not only know how to say computer in Chinese, but you'll also know how to say everything about them, from software and files to computer parts! You'll also be comfortable using a computer in Chinese, whether it's for a school or in a work setting. And, with the mobile app in Chinese vocabulary, you'll be able to go looking for apps to watch Chinese drama easily!
Requirements
An intermediate level of Chinese is recommended.
Computer and Tech Course
💻 100% Online
Start instantly and learn at your own schedule
📘 Intermediate Level
This course has an Intermediate Level (HSK 3 / HSK 4) requirement
㊗ Available in Simplified and Traditional Chinese*
Learning in Traditional Chinese is available upon request
WHAT YOU WILL LEARN FROM THIS COURSE
The essential science and tech vocabulary to know
231 Chinese characters and words to learn
The key tech, Internet, and mobile device related words in Mandarin
Common computer terms in Chinese, from hardware to software, and everything in between
WHAT YOU WILL KNOW
Computer Vocabulary in Chinese and words for every action you can do online
Browser terms, tech and Internet expressions in Mandarin
How to describe your phone activities, from phone calls to social media terms in Chinese
the Chinese vocabulary to talk about software, files, desktop, and everything else you use
the coolest words to talk about science and technology, like virtual reality, cosmology, and more!
This course makes it a lot easier to use Wechat and Douyin
– Mia
Web and Phones in Chinese: Talk about technology in Mandarin!