The Best Way to Learn Chinese Characters from Scratch
Get ready to learn Chinese characters in the most efficient way!
The Chinese Character Universe is a course like no other. It prioritizes the order in which you should learn Chinese characters and drastically cuts down the time you need to learn Chinese characters.
Learn over 4,500 Chinese characters in the easiest way possible.
Start this course now
OVERVIEW of the Character Universe Course
This course gives you access to the most efficient order in which to learn Chinese characters.
Complete this course and be amazed by the power of science. Learn the key vocabulary you need to read and write in Mandarin Chinese. Then, lastingly memorize them thanks to our robust spaced repetition algorithm (SRS), made especially for Chinese learning. With our efficient learning tool, you'll remember up to 97% of everything you learn on Ninchanese for good. Whether you're a heritage learner or a foreign learner of Chinese, you'll soon be ready to read and write in Chinese.
---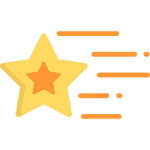 Maximize your Character learning efficiency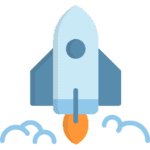 Speed up your Chinese Word Acquisition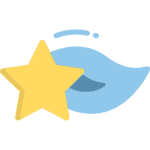 Increase your Chinese Character Retention
Understand how Chinese characters inter-relate
✅ WHAT YOU WILL LEARN
In the Chinese Character Universe, you'll learn the most valuable Chinese characters and explore how characters are connected. With this course, you'll learn to find your way through the complexity of the Chinese writing system. Familiarize yourself with characters, understand the logic you need to know how to write Chinese characters, explore Chinese components, and more!
Using this science-based approach to character learning, you will tremendously boost your Chinese character acquisition. If you ever wanted to read or learn to write in Chinese, this course will help serve as your guide.
✅ WHY LEARN CHINESE WORDS USING THIS COURSE?
Through this course, you'll discover the network approach to learning Chinese characters. This method allows efficient character learning like never before. Characters are sorted by components and by frequency. As a result, you'll discover them in an order that finally makes sense. Say goodbye to random character lists and a waste of time!
You'll learn the components that go into a character before you discover that character. This way of introducing characters makes it a lot easier for you to learn and memorize characters. The more components and characters you know, the easier it is to learn new words. You'll be amazed at how quickly you'll learn Chinese characters thanks to the Character Universe's optimal learning order.
Requirements
An upper-intermediate or advanced level of Chinese is recommended.
Learn Chinese Characters in less time!
💻 100% Online
Start instantly and learn at your own schedule
📘 Intermediate Level
This course has an Upper Intermediate Level (HSK 4 / HSK 5) requirement
㊗ Available in Simplified and Traditional Chinese
WHAT YOU WILL LEARN FROM THIS COURSE
500 bite-sized Stages of essential Vocabulary
Over 4,500 high-value Chinese words
Prioritized character lists, for easy acquisition
Characters, ordered by frequency and components
WHAT THIS COURSE IS ALL ABOUT
100% focused on Chinese Characters
An optimized way to learn
Fully based on scientific research for lasting memorization
The most efficient order to learn Characters
I really like the structure of the Chinese Character Universe lessons, learning the radicals and components of common words.
– Green RJ
Learning characters reinforces learning words for me, and vice versa, so I am a huge fan of doing this world parallel with main ones. It also helps me to guess some unknown words in texts. So – a huge fan 🙂
– Nataly Novak
Less time and less effort to master writing and learning characters?
Start the Chinese Character Universe today!
Sign up now
Chinese Character Universe: Effectively learn Characters