The Essential Chinese Components to know
Hack your Chinese learning with the Chinese Component World. This course takes you deep into Chinese characters, right down to the component level. Learn key phonetic and semantic parts of characters. Thanks to that, you'll gain essential knowledge to help you decipher and remember Chinese characters a lot faster.
Learn the most common 200 Chinese components and see characters in a new light!
Start this course now
OVERVIEW of the Chinese Component Course
---
This course gives you access to the building blocks of Chinese characters: components. With this course, you'll give yourself the keys to understanding Chinese characters.
Learn the essential character components that you should know in Mandarin Chinese. Memorize them thanks to our robust spaced repetition algorithm (SRS), made especially for Chinese learning. Then, Chinese characters will be a lot easier to decipher.
✅ WHAT YOU WILL LEARN
In the Chinese Component World, you'll learn the most valuable character components. You'll also learn to understand how they are the building blocks of every Chinese character.
Through this course, you'll explore the three types of elements that form Chinese characters:
meaning components,
phonetic components
and graphic components.
These three types are sorted by usefulness in the course. That way, you can be sure you'll learn only the most common and frequently used character components.
These building blocks will enable you to remember a character's meaning or pronunciation more easily. Once you know how to identify the key components in a character, you'll find it a lot smoother to learn Chinese characters!
Build your character toolkit!
💻 100% Online
Start instantly and learn at your own schedule
📘 Intermediate Level
This course has an Intermediate Level (HSK 3) requirement
㊗ Available in Simplified and Traditional Chinese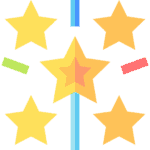 Understand the logic of the Chinese Writing System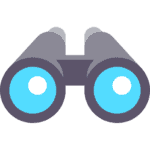 Improve your recognition of Chinese characters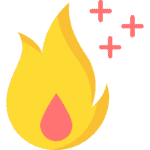 Easily Memorize Chinese Characters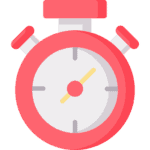 Recall Mandarin characters faster
SYLLABUS
---
✅ WHY LEARN COMPONENTS IN CHINESE?
All Chinese characters are composed of independent parts: these are called components. That's why components are considered the building units of Chinese characters. Learning these components has many advantages. First, while there are thousands of characters, there are much fewer components to know. In addition, knowing these components helps you understand how characters are structured. They also show you what to look for in a new character.
Native Chinese speakers instinctively recognize characters through their components. So can you after completing this course!
Once you know Chinese components, you'll be able to recognize and break down Characters. Armed with that knowledge, you'll understand how characters are structured. Not only that, but you'll also see how much easier it becomes to remember characters. Complete this course and give yourself the toolkit you need to understand Chinese characters!
Requirements
Related courses
Explore the Chinese Character Universe – this course focuses on individual characters, taught in an optimal order, for maximized efficiency!
WHAT YOU WILL LEARN FROM THIS COURSE
22 bite-sized Stages of essential Vocabulary
211 Essential Components to know
The three elements of Chinese characters, sorted by usefulness
Phonetic, Meaning, and Graphic components
WHAT YOU WILL KNOW
the essential Meaning character components list, which helps with the meaning of a character
the key phonetic components list, which helps with the pronunciation
crucial graphic component list, which helps with the form
I really like learning the radicals and components of common words.
– DragonFlame
I love knowing phonetic components, they are so helpful to know how to pronounce a new word or character I've never seen before!
– Peggy
Want to understand how characters work in Chinese?
Start the Chinese Component Course today!
Sign up now
Chinese Components Course: Your Character Building blocks