The Nincha Team wishes you a happy Fourth of July celebration, full of red, white and blue icecream, picnics, and fireworks! Happy Independance Day to all the 美国人 out there!
4th of July in Chinese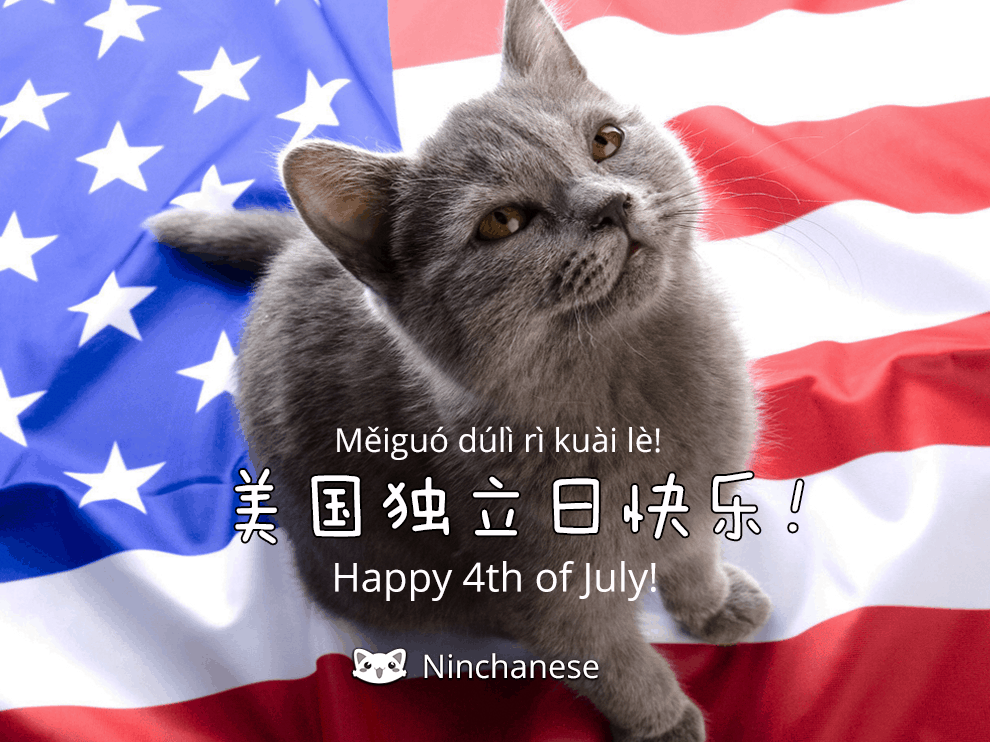 The 4th of July is called 美国独立日 in Chinese!
American Independence Day:
in Simplified Chinese: 美国独立日
in Traditional Chinese: 美國 独立日
in Pinyin: Měi guó dú lì rì
Have fun celebrating!
The Nincha Team
Stay in touch with us on Facebook, Twitter, Google +, and Pinterest.
Try the best way to learn Chinese today.
Ninchanese is free to use!