Are you a big TV show fan and looking for a fun way to improve your Chinese? You can do both by watching Chinese TV shows. Watching Chinese TV shows is a really good and enjoyable method to level up your Chinese. The Nincha team knows that having fun makes learning more effective so we've made a list of popular Chinese TV shows to watch to practice your listening skills. Who said you can't have fun when studying?
Watching Chinese TV shows is a great way to improve your listening comprehension skills in Chinese. You can listen to the natives speaking (at a native speed) while having fun watching them doing crazy or awesome things. Whether you're a sport show fan, an entertainment aficionado, or love hearing regular people sing their heart out in TV singing competitions, you'll find something to your liking in this list of popular Chinese TV shows. What do you say ready for a Netflix and Chill in Chinese?
" I actually graduated from the University of Edinburgh with a MA in Chinese.
I've used Ninchanese daily, and it has helped me a lot!  "
 – Connor, Ninchanese User
Try Ninchanese, an award-winning method to learn Chinese today:
#1 Chinese TV Shows on Entertainment
快乐大本营

kuài yuè dàběnyíng

Happy Camp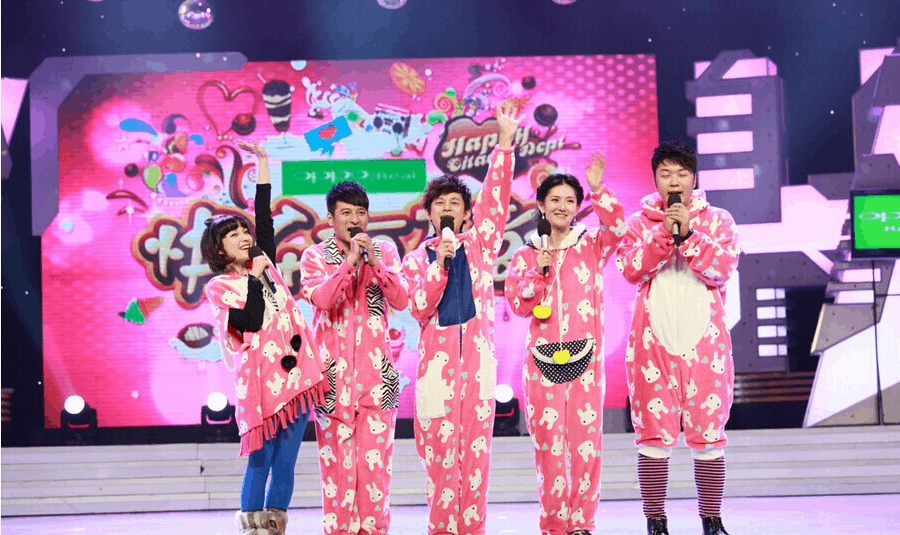 This TV Show, Happy Camp, must be the most popular amusement program in mainland China. It started in 1997 and is still running now. It doesn't matter how old you are, in China, everyone loves this show!
This Chinese TV show stars 5 famous hosts such as 何炅Hé Jiǒng and 谢娜 Xiè Nà who play games with guests. It's a very funny show that will have you laughing all along. Each week, the most popular and famous people of the moment are invited to play new challenges such as "catch the pig tail". Chinese people love to watch this TV show together as they know they're in for a good time laughing and gossiping together.
Why you should watch it: Gossip, famous Chinese celebrities, games, and jokes, what more could you ask for? This show is a perfect conversation starter with your Chinese friends to boot.
If you're a big fan of EXO (K-pop band with a Chinese member) you can watch this episode of Happy Camp online, featuring the whole band, with English subtitles.
#2 Chinese TV Shows About Outdoor Sports
奔跑吧兄弟

bēnpǎo ba xiōngdì

Running Man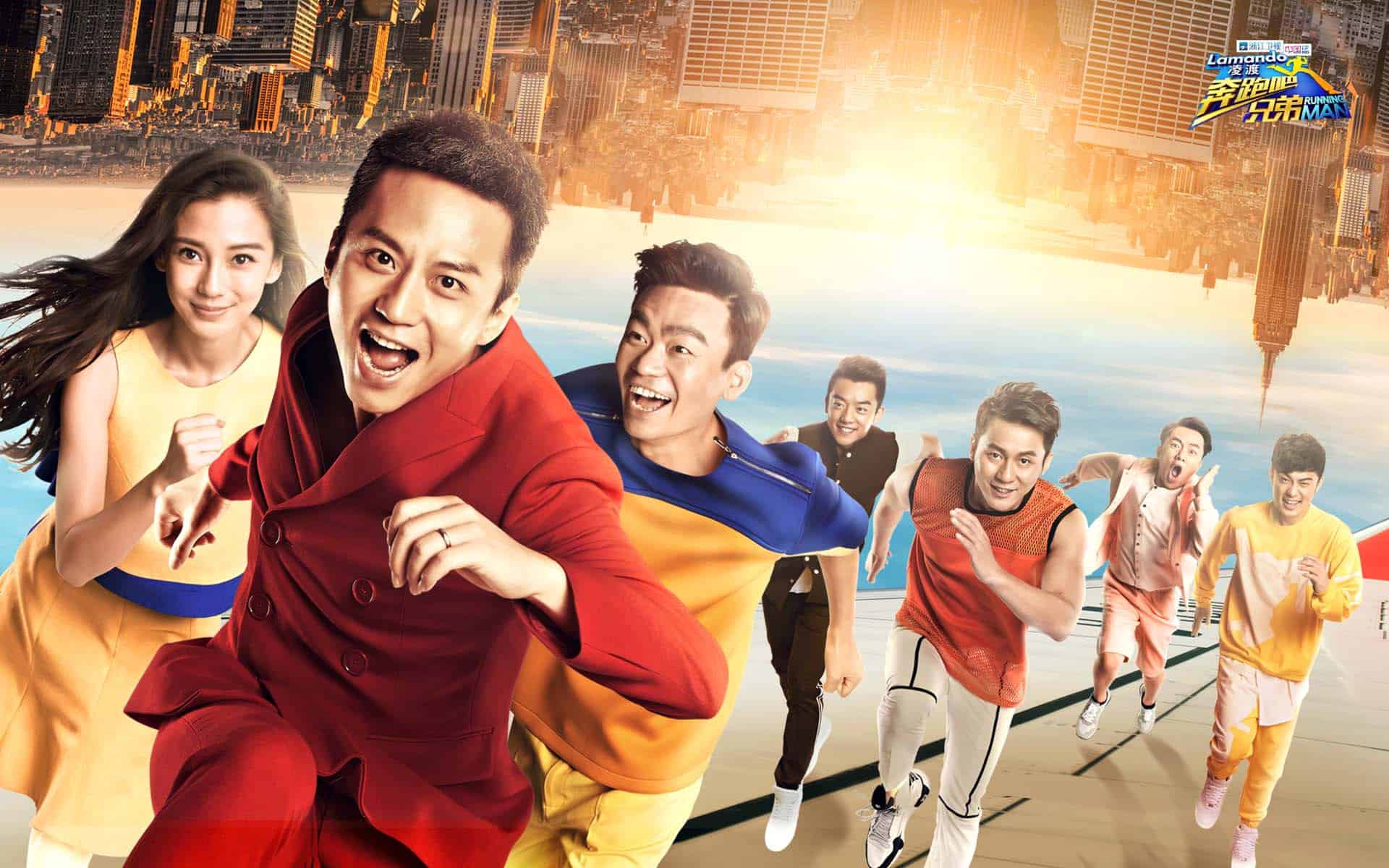 Inspired by the Korean TV show "Running man", this Chinese recent version is named 奔跑吧兄弟, literally "Hurry up brother". It's a show all about real outdoor sports made by 浙江卫视 zhèjiāng wèishì Zhejiang TV channel in collaboration with Korea SBS station. If you want to explore different local Chinese customs and traditions and see all kind of spots, this TV show is a good choice to watch. Each episode of the program is set in a different city and different guests are invited to join the team so they can help out the members of their team with their different sport missions.
Why you should watch it: If you're looking for fun, sports, famous persons and funny quests then you've just found the Chinese TV show you need.
You can watch this Chinese TV show with Chinese subtitles for free and online on the Zhejiang TV channel on youtube or start with the first episode of Running Man, featuring the Negociator, with English subtitles.
极限挑战

jíxiàn tiǎozhàn

Go fighting!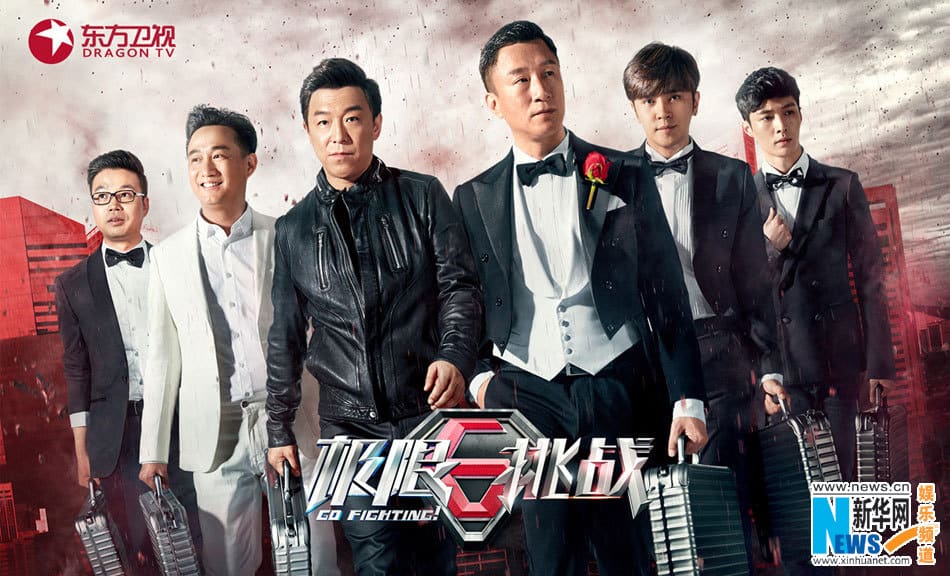 This is also an outdoor sport show but made specially for the Misters! In this show, a six-men team faces different types of outdoor extreme activities.
These six gentlemen have one objective: overcome the extreme games they are tasked to do. This TV show follows a fascinating story line and will make you laugh hard, especially since the six members of the team are Chinese famous actors.
Why you should watch it: Because you want to see how they can overcome the obstacles and win together. Team-building is powerful, right?
You can watch the first season of this awesome Chinese TV show online with English subtitles or on Shanghai TV official channel.
#3 Chinese Music TV Shows
Afraid that watching these outdoor sports shows will make you sweat? Let's cool down with two Chinese music TV shows that will surely give you goosebumps.
我是歌手

wǒ shì gēshǒu

I am a Singer
I Am a Singer is another Korean inspired TV show and revolves around a singing competition. Seven singers perform in front of an audience that decides to eliminate one singer per episode. But what is tricky in I am a Singer is that a new singer joins the show every week. The set of this Chinese TV show looks like a wrestling ring in which singers are competing to be the one that gets the most votes.
Why you should watch it: If you're a Chinese music lover who wants to see their favorite popstars on TV, then definitely check this TV show out! .
To watch this TV show, head to the Hunan TV Official Channel (with Chinese subtitles).
中国好声音

zhōngguó hǎo shēngyīn

The Voice of China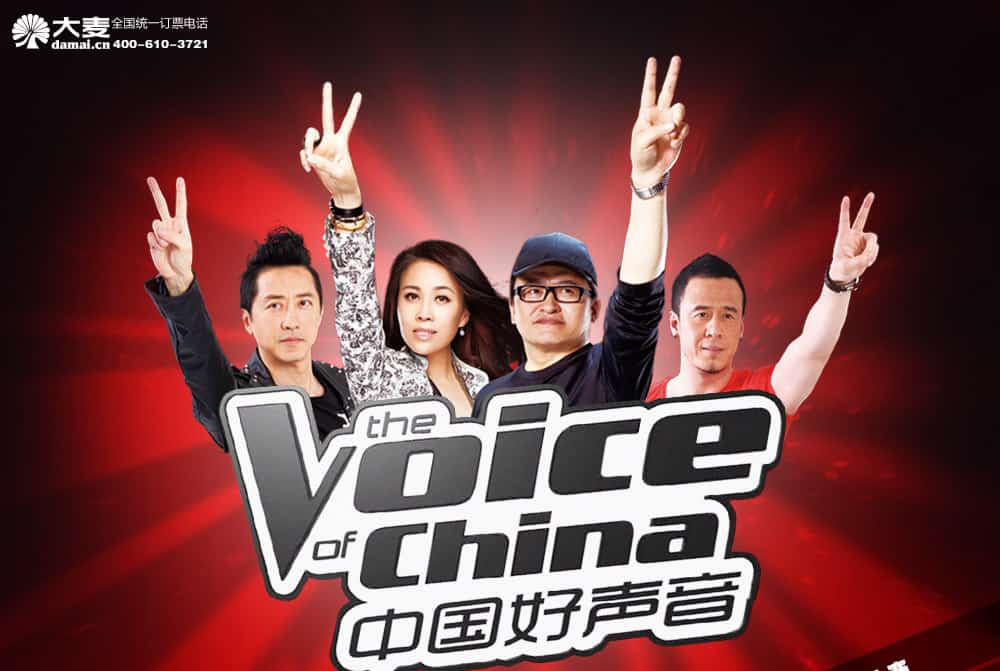 You certainly already know the American and British versions (The Voice US and The Voice UK) of this Chinese TV show.
Music lovers will definitely love this show in which unknown singers compete to reach the last round and be crowned The Voice of China.
The Voice of China is made of three rounds: a blind audition, a battle phase where candidates must sing the best they can to be saved by the audience, and live performance shows. Four musician judges only hear (and can't see) the candidates for the first time and decide whether or not to take them in their team. The judges then each coach their teams to win the battle phase and live performance shows. Each season of the TV show goes on until the last one man standing wins the show and becomes a superstar.
Singers that come on the Voice of China differ from 我是歌手 wǒ shì gēshǒu I am a Singer singers because they are totally unknown to the audience; they're just random people like you and me, which makes you love the (good) singers even more.
Why you should watch it: This Chinese TV show is a perfect choice for you if you want to be the first one to discover the new future popstars of China.
To access all the episodes and seasons, head to TVOCHINA official youtube channel (it's only in Chinese).
#4 Chinese TV Shows:Love Games
More into romantic TV shows? Then check out these love games in Chinese!
为她而战

wèi tā ér zhàn

Fight For Her
Are there ladies out there? We haven't forgotten about you. Here's a special romantic show about spreading your love.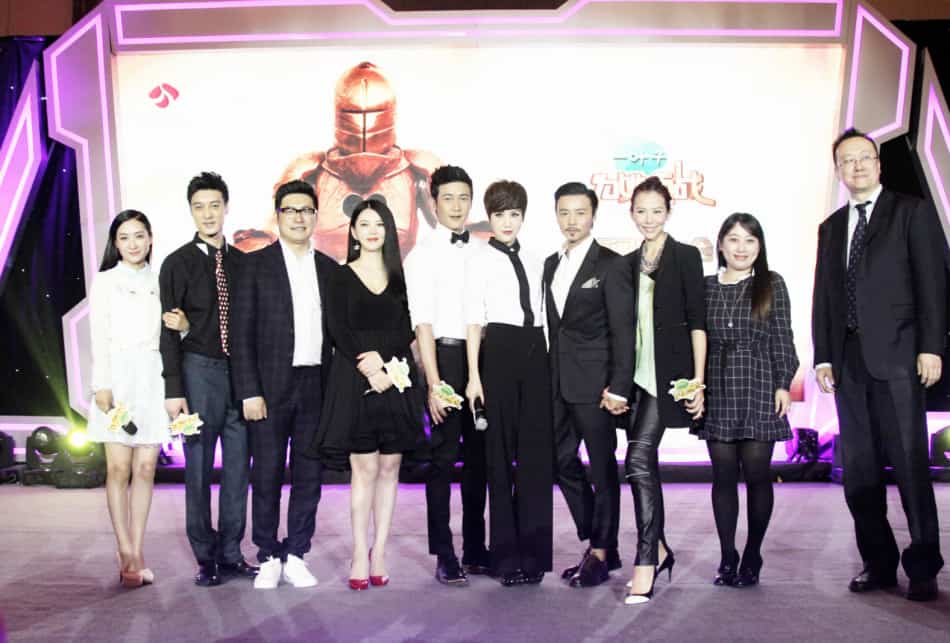 为她而战 Fight For Her is a TV show about men fighting for their wives. This is an original Chinese mainland TV show with well-known Chinese people. The show focuses on 12 famous couples that make their entrance hand in hand and compete together through games to score points and win.
It's really funny because you can see the husbands desperately fighting for their wives by taking risks in games which really show their true love for their women!
Why you should watch it: Gain insights into your favorite Chinese couples' dynamics and get to know them more.
Head here to watch the show for free (with Chinese subtitles)
Single ladies, put your hands up! If Fight For Her is a little too couple for you, this Chinese TV show should please you more.
非诚勿扰

fēichéngwùrǎo

You Are the One
You Are the One is all about finding true love. In each episode, men introduce themselves through short video clips. Women decide whether or not they want to get to know the men more by turning on or off the light above the gentlemen's heads.
Love can be cruel sometimes.
Once the woman has chosen "her man", she invites him on stage to have a talk. Then it's the man's turn, he can ask questions as well to get acquainted with the girl and also finally decide if the woman is or isn't his "heartbeat girl". If she is, then, it's a happy ending.
Why you should watch it: Because you want people to love each other and it's really cute how people get to know each other.
To watch some of the episodes with English subtitles you can head to this fan channel.
#5 Chinese TV Shows with Parent-child Programs
If love shows are not your cup of tea, you can definitely spend some quality family time watching parent-child Chinese TV shows. Then the whole family can have fun watching a Chinese TV show while practicing their Chinese. Good idea, right?
爸爸去哪儿

bàba qù nǎ'er

Dad, Where Are We Going?
This Chinese TV show is based on the original South Korean reality show "Dad! Where Are We Going?" in which you follow the adventure of fathers taking their children on a tour in rural China. This TV show was so successful in China, that the TV show's producers, Hunan Television adapted it into two movies, "Where Are We Going, Dad?" released in 2014 and "Where Are We Going, Dad? 2" in 2015.
Why you should watch it: Because you'll love to see how father can bond with their children. You'll also get a tour in China's countryside.
You can the season 3 of "Dad! Where Are We Going?" (the only one easily available with English subtitles). You can also go and check on the Hunan TV official channel for more videos of 爸爸去哪儿 Dad! Where Are We Going?" (in Chinese with Chinese subtitles) .
爸爸回来了

bàba huílái le

Dad is coming back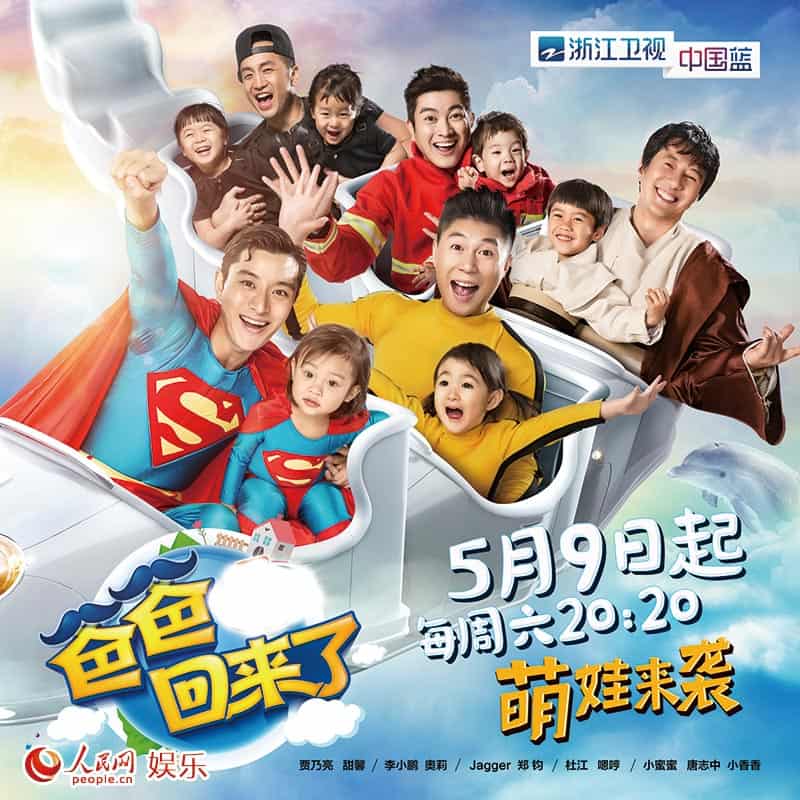 Dad is coming back is a TV show about famous dads that are left to care for their offspring alone for 48 hours. Their wives leaves home and the dads don't receive any help from anyone. It's really nice to watch those cute babies interact in games with their fathers and see how dads on their own raise their children.
Why you should watch it: Because you've always been wondering how famous parents raise their children. You'll love to see them do their best to survive these 48 hours
Click here to watch the show online (in Chinese only).
Both of these programs are popular Chinese mainland TV shows. By watching this, you can take a look at how stars get along with their kids in real life.
#5 Popular Chinese TV shows on Travel
Is traveling your thing? Then we have something for you, wanderlusters. This last Chinese TV show is going to take you on a fun journey!
花儿与少年

huā er yǔ shàonián

Divas hit the road season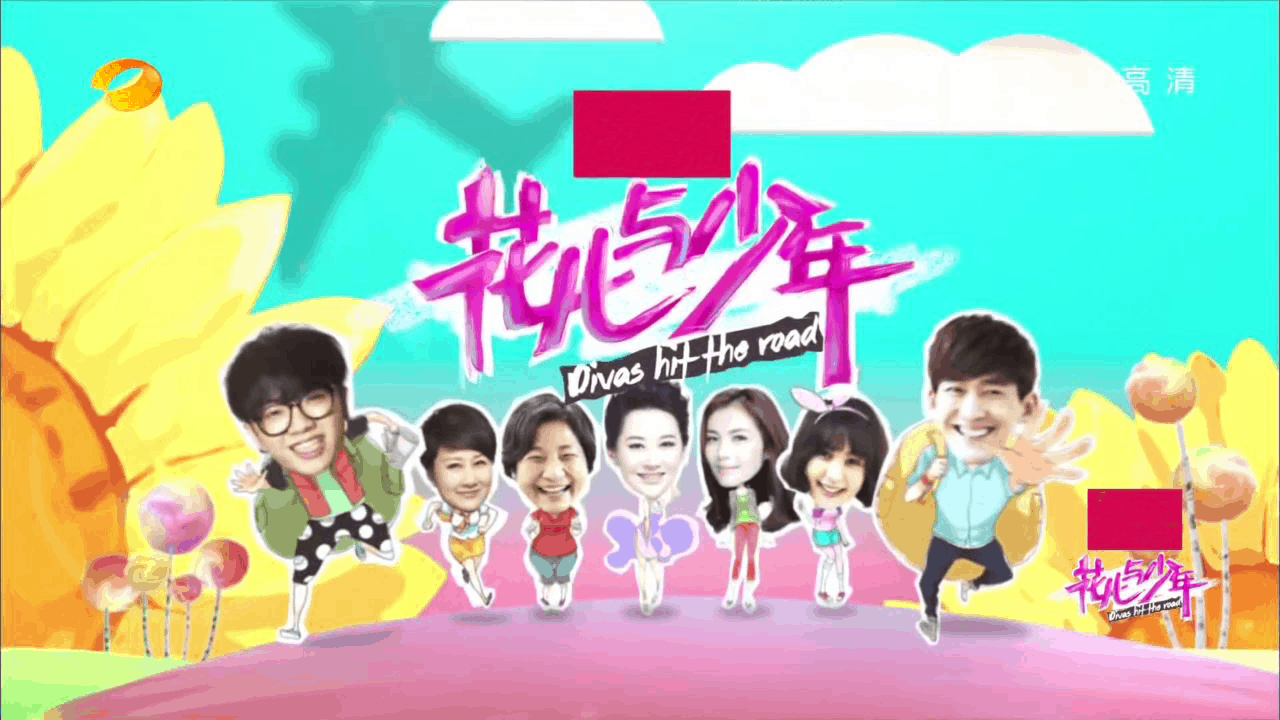 Have you already heard the expression 穷游 qióngyóu poor tour? This expression has become a catchword in China as more and more people prefer to travel by getting lifts and staying in hostels to save money rather than splurging.
For ordinary people, taking a "poor tour" might not be a big deal but what about celebrities? In this show, you can see how Chinese famous people deal with all kinds of problems that arise from going on a "poor tour", such as not having enough money to eat, not having an assistant surrounding them or dealing without a phone abroad. Seems interesting and funny, don't you think?
Why you should watch it: If you want to have great fun and laugh at famous people struggling with everyday tasks, then you need to watch this show.
You'll find these funny videos by clicking on the link (some have English subtitles).
And this concludes our selection of popular Chinese TV shows to explore! The Nincha team has provided you with a broad range of Chinese TV show types so you can find your favorites. So relax, turn on the TV (well, only if you have Chinese TV channels – go to the links we suggest otherwise)… and have a great time watching and learning with Chinese TV shows. Happy watching! You'll love seeing how much you can improve your Chinese while watching Chinese TV online.
You can also take part in this Quora topic to know more about Chinese TV shows.
Once you watch these shows, be sure to come back and tell us which is your favorite Chinese TV show! one after you watch them? Mine's undoubtedly is "Hurry up brother". 🙂
Do you have a favorite TV show that we didn't mention? Share them with us in the comments belows!
Yanjie, Pauline and 
The Nincha Team
Stay in touch with us on Facebook, Twitter, Instagram, and Pinterest.
Try the best way to learn Chinese today.
Ninchanese is free to use!