Summer is almost here! Time for many outdoor activities such as picnics, tanning, swimming but also forgetting about your Chinese learning. How can you prevent that from happening? Check out these 10 ways to avoid summer Chinese learning loss in having fun.

Can you believe it's already time for summer? How time flies! You'll be soon on your long awaited holiday and doing all sorts of summer fun activities! Will you keep learning Chinese? Naw, no time for that, you think. Here's a thought: what's worse than having spent time learning so many Chinese characters to then forget them in less than 2 months? Nothing, right? You may be dreaming of sunshine, and being outside, rather than on your computer, using Ninchanese, but worry not! Ninchanese works great on your mobile devices. Summer is full of opportunities to speak and practice your Chinese, especially with this list of 10 fun things you can do right away to improve your Mandarin! So read on, and get ready to have lots of fun leveling up your Chinese this summer!
The first tip needs sand to be done! Let's go to the beach, then! Well, only mentally for now…
" I actually graduated from the University of Edinburgh with a MA in Chinese.
I've used Ninchanese daily, and it has helped me a lot!  "
 – Connor, Ninchanese User
Try Ninchanese, an award-winning method to learn Chinese today:
Write Chinese characters on the beach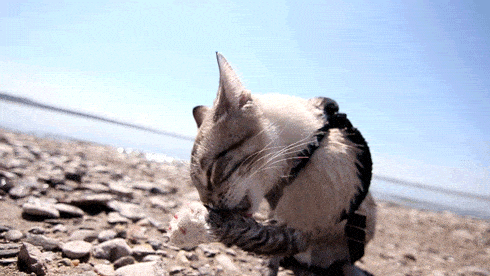 You'll probably spend your holidays on the beach. What are your plans? Swimming, tanning, building sand castles? No, forget sand castles, they are so overrated. Instead, how about drawing the Chinese characters you know in the sand? Take a picture of your beautiful creations and go Instagram them with the hashtag #myninchanesesummer! We'll pick the best pictures of characters, and you'll get a surprise!
The beach is the perfect place to practice your Chinese writing, now you know that. It can also be a very useful place to make new friends. Come on, have you ever played beach volley?
Make Chinese-speaking friends
Chinese learning requires practicing and daring to speak Mandarin from the beginning is a great way to set your Chinese pronunciation skills on the right track. Your holiday destination a perfect occasion to do so. Depending on where you're going, odds are there'll be Chinese tourists there too. Don't miss your chance! This is a perfect time to meet new people and make Chinese-speaking friends! All you have to do is go and talk to them! I know it can be scary at first, but to practice and improve your Chinese, you need to leave your comfort zone.
The first time I went to China, I was alone and felt very nervous on the plane. Traveling alone is not an easy thing to do, especially when you're young. It's very scary. I knew, then, I had to make friends so they could comfort me. In the plane, my neighbors were an old Chinese couple. They looked very nice. They were the perfect target! I needed to talk to them! It all started with a 你好 and then she asked me questions in Chinese about my travel. It made me feel better. I was also very happy she could understand me. I really improved both my understanding and listening skills.
So don't be shy, and make your holiday mission to connect with Chinese people. At least, dare to say "你好"! You'll see they'll be glad to hear someone speaking their mother tongue and most likely open to chatting with you. Plus, your family and friends will be very impressed to see you speaking Chinese with natives.
Another tip that will impress your friends for sure and prevent you from forgetting your Chinese over the summer, playing the DJ.
Create a Chinese playlist
Be a trendsetter, play the hottest 2016 Chinese pop songs on the beach! All your friends will be impressed by your DJ skills. Playing music in Chinese will also help you improve your listening skills. I just have the best 2016 Chinese playlist you need, that should help you.
Summer holidays are also the equivalent of Chinese learning loss, therefore, listening to someone speaking Mandarin will help you not become a total stranger towards Chinese.
If you want to stay discreet on the beach and keep your hottest songs for yourself, that's totally fair. Listening to your fave Chinese songs on repeat is great to tune your ears to sounds in Chinese. At first, the lyrics might seem incomprehensible, but you'll be happy to see after a few listens that you now understand each lyric a lot better! Read the lyrics to the songs online and look up all the words you don't know in our Chinese dictionary. It'll be a fun exploration!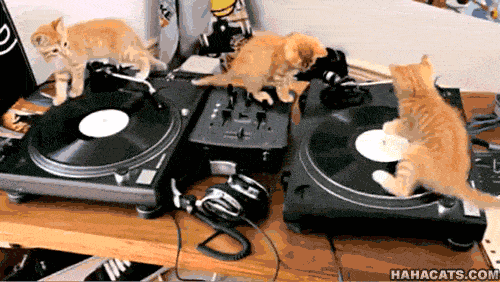 Summer is the perfect occasion for outdoor activities during sunny days. But, the weather can surprise us, so here's a list of indoor activities to keep you having fun practicing your Chinese on summer rainy days.
Sing in the rain!
OK, don't sing literally in the rain, you might get sick from that. Sing in your shower. Come on, everyone does it. Learn to sing one of those Chinese songs you've listened to so much outside each day and perform while showering. This is your moment, so enjoy it! Learning Chinese can be fun and done everywhere, even in your bathroom! That way, you get a perfect combo of both having trained your listening skills with Chinese songs, and having o practiced your speaking skills! Tons of songs will use the vocabulary learned on Ninchanese, it's a good way to review these words.
If you'd rather be entertained that entertain your neighbors with your amazing voice (I'm sure it is), here's a great way to practice Chinese while playing!
The secret tip for gamers!
Not everyone has planned to go on vacation. Or maybe you'd like to stay home having fun and resting today. Be delighted dear gamers, I've got the perfect tip for you to keep practicing and learning Chinese without even knowing it –well kind of. Put your video games in Chinese! You can also play online with Chinese speakers, and use the chats to practice with them. We hear it's particularly effective to learn swear words. to practice! Isn't it amazing? In Ninchanese, we know that a fun learning is more efficient!
If you're not a big fan of videos games, don't worry, I have some other amazing tips for you! There are plenty of other fun activities you can do indoors to practice your Chinese this summer, like using your TV for example!
Watch movies. But in Chinese, please!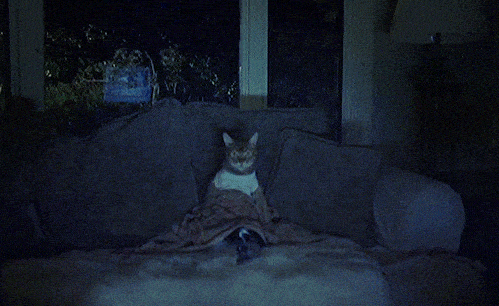 If you love watching movies, you've come to the right place. But this time, for a pleasant change, watch them in Chinese! Watching movies and shows in Chinese will help you improve your listening and comprehension skills! Here are the 10 best Chinese TV shows to watch. So, what do you say? Ready for a binge-watching kind of holiday?
Or maybe you don't want to spend all your holidays in the dark, watching TV. If you want to be more active, here's the solution: cook!
Cook Chinese dishes!
Channel your inner chef, and pick recipes that are in Chinese, or maybe in both Chinese and English. Challenge yourself, and cook awesome dishes to surprise your friends and family! There are so many easy recipes you can do. Plus, you'll learn so many new words about food and cooking in Chinese along the way. Here's a recipe to a cool and easy to make Chinese delicacy, that I like to cook myself, to get you started: the super-tasty 糯米糍 nuòmǐ cí (Sticky rice balls). You can also find cooking videos in Chinese on youtube that can help you to improve both your listening and cooking skills.
Just started The Best Chinese Food Board on @pinterest! Suggestions of good Chinese recipes? https://t.co/u7VHJHaI5W pic.twitter.com/IXEhtILzVn

— Ninchanese (@Ninchanese) 16 June 2016

Cooking in Mandarin is very useful for learning Chinese, you'll see! And when you're going to buy the ingredients, don't forget to say "你好" to the sellers of the shop! Seize all the opportunities to speak Chinese with natives!
The next tip on your list is also one you can share with your family.
Teach Chinese to your family
If you're lucky enough to have siblings that are willing to learn some Chinese, then go for it! Try teaching your family a few words and sharing with them your adventures learning Chinese. If someone else in your family is also learning Chinese, you can also play games in Chinese on the way to your holiday destination. You can play Chinese learning games about guessing characters or their meanings, or challenge them to a Ninchallenge, a duel over your knowledge of learning Chinese. You'll have arrived before you know it!
This tip is also a good way to spend some family time bonding with your parents and siblings. You'll remember these summer holidays forever, and your Chinese will be so much improved. Your friends can also be a good help when learning Chinese , especially on social networks when they notify you. Learn how to turn those pesky notifications into sneak Chinese learning sessions in our next tip. in the following method.
Learning Chinese with Facebook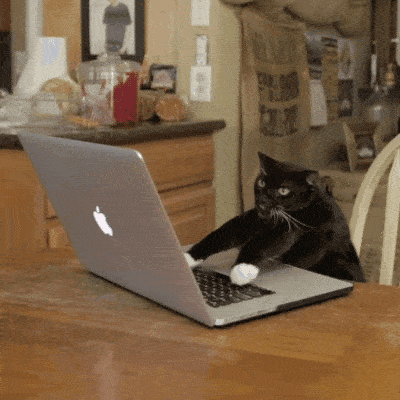 Change the language input of your Facebook account and set it in Chinese is a great way to practice using a site completely in Chinese and learning the web and computer terms in Chinese. You'll learn new words regarding social networks, but you'll also review ones you've learned with Nincha. You'll see, it's an interesting experience turning a tool you're so familiar with into something a little more challenging.
And whenever you post something on Facebook, like a picture of you during the holidays, you'll be notified in Chinese of the likes, reactions and comments! Isn't that super cool and super sneaky?
Whether it's on the beach, in the countryside, in another country or at home, most of us will be spending our holidays with family and friends this summer. Don't forget to give yourself some me-time too, it's also a good way to enjoy holidays and rest before going back to work. So, how can you prevent summer Chinese learning loss if it's just you and your cat?
Ninchanese your cat!
Talk to your cat in Chinese, it won't judge you, I swear! Try to teach it a few words. For instance, order your cat to bring you a coffee but in Chinese! See? There are so many things you can do with it! Practice with your cat as if you were practicing with Nincha, except your cat won't answer you, well, I guess so…
If your cat would rather hunt than listen to you speak, you can also try speaking to yourself or speaking in front of a mirror. If you do, watch your face, your match and your body language as you speak, and try to talk for 2, 3 minutes, just like you'd be talking to a friend. Or to your cat. If you don't know how to say something, don't stop to look it up. Just keep going, find a different way to express yourself or change your sentence. It's great to see what areas in speaking you're having trouble with and need to be worked on, and to identify words you don't know but would like to look up.
And if you want to know if your Chinese pronunciation is good, use our voice-recognition feature to get instant feedback on your speaking skills.
Final words:
From outdoor to indoors, we hope this list of summer activities will keep your holiday fun-filled and full of Chinese! You may have noticed that all these activities have one thing in common: to have you practicing and learning Chinese as much as you can this summer. Take every opportunity to do a little Chinese, whether it's on the beach with Chinese tourists, by drawing characters in the sand or at home by listening Chinese songs and reviewing word. And remember the key to making Chinese learning enjoyable is to find a fun way to do it! You also know you'll have Ninchanese with you, on your mobile devices, so whenever you have a few minutes, keep improving your Chinese learning online with Ninchanese. We'll be here all summer to guide you and take care of your Chinese language learning. You can also check Ninchanese secret tips to fully enjoy the platform!
Do you have any secret tips to keep learning Chinese during summer? Share them with us in the comments!
Pauline and
The Nincha Team
Stay in touch with us on Facebook, Twitter, Instagram, and Pinterest.
Try the best way to learn Chinese today.
Ninchanese is free to use!