Have you heard the expression 厉害了,我的歌! used in Chinese yet? This piece of slang to say you rock in Chinese has been gaining widespread popularity online in China and is real hot right now. Let's explore this new popular slang expression in Mandarin!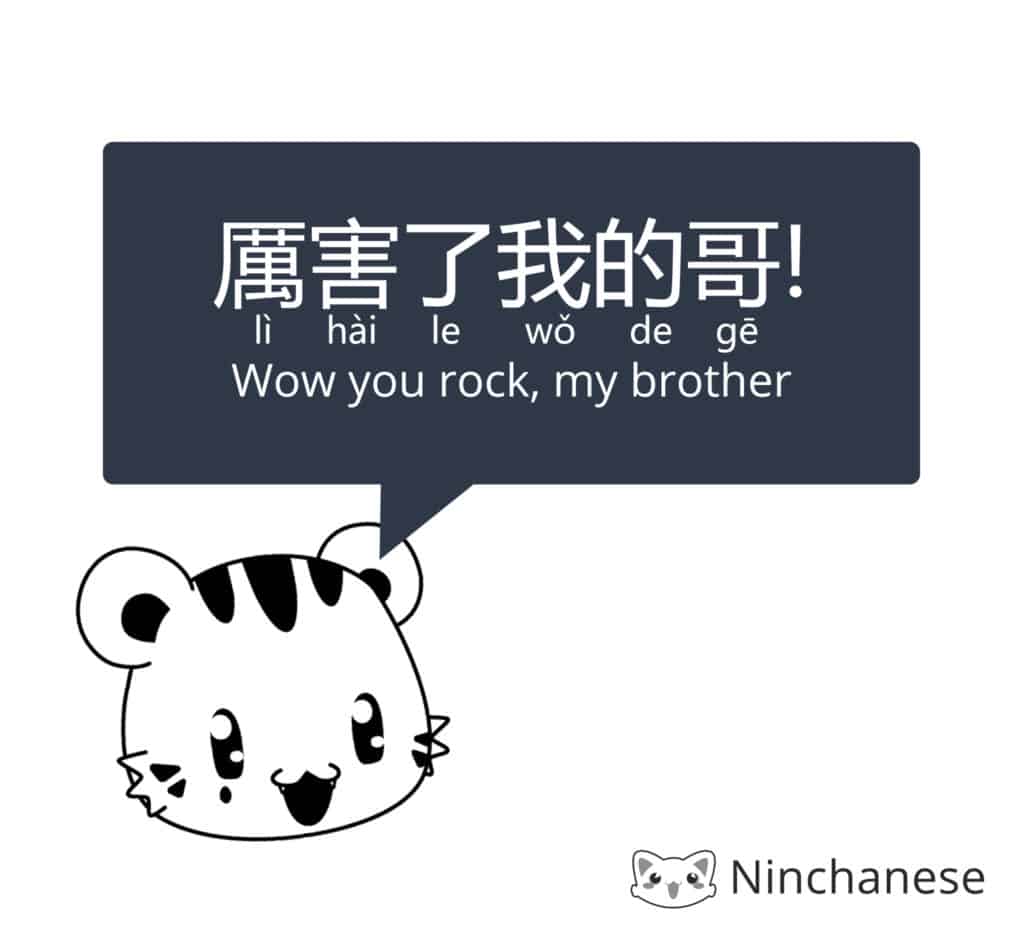 厲害了,我的哥!
Lì hài le, wǒ de gē!
You rock, brother!
How the slang expression "厲害了,我的哥!" appeared
The expression 厲害了,我的哥! Lì hài le wǒ de gē has gotten pretty popular online and especially in the gaming circle in China. It became popular when a military student was caught by his military training instructor playing the popular game King's Glory on his phone. The funny story starts here. The instructor happened to also be a fan of this game and played along with the student. As they became stronger together, they started to win. The high school students could not believe what was happening and started commenting the gaming skill of the instructor. Tada! " 厲害了我的哥" popped out and became a wide-spread expression in China. I love this story of this newborn expression!
How to use "You rock" in Chinese
Use this slang expression in Mandarin to express astonishment or amazement. You can use it in a lot of situations. You can also use it with everybody: just replace the last word 哥, "brother" with what you need to address people!
The Nincha Team
Stay in touch with us on Facebook, Twitter, Instagram, and Pinterest.
Try the best way to learn Chinese today.
Ninchanese is free to use!