Recently, LTL Mandarin School launched Flexi Classes. Its alluring promise is of offering live Mandarin classes 24/7 – no matter your time zone or where you are. Now, this was something we had to check out. Are these classes really live? How does it work? Here's our review of LTL Mandarin School's Flexi Classes.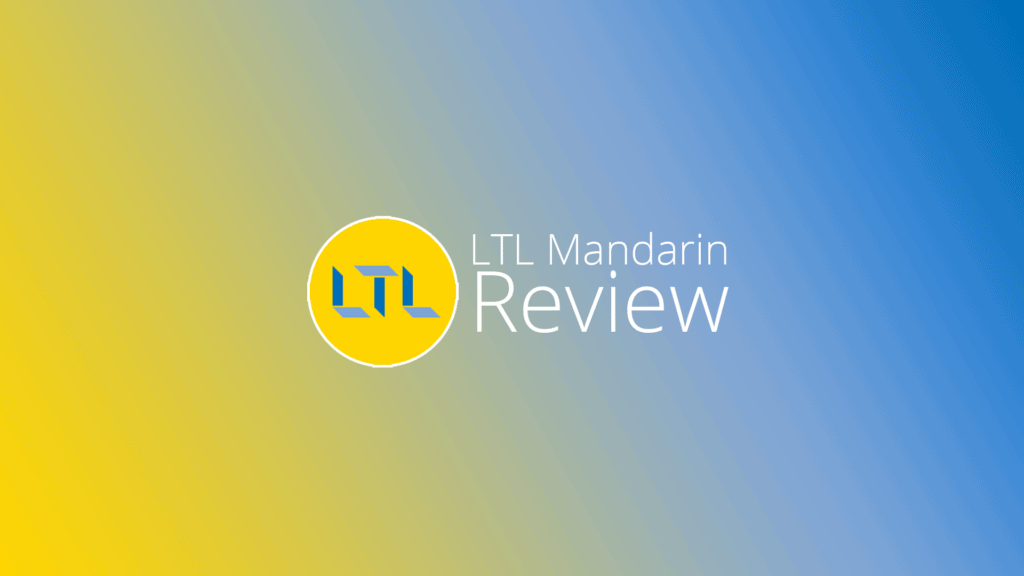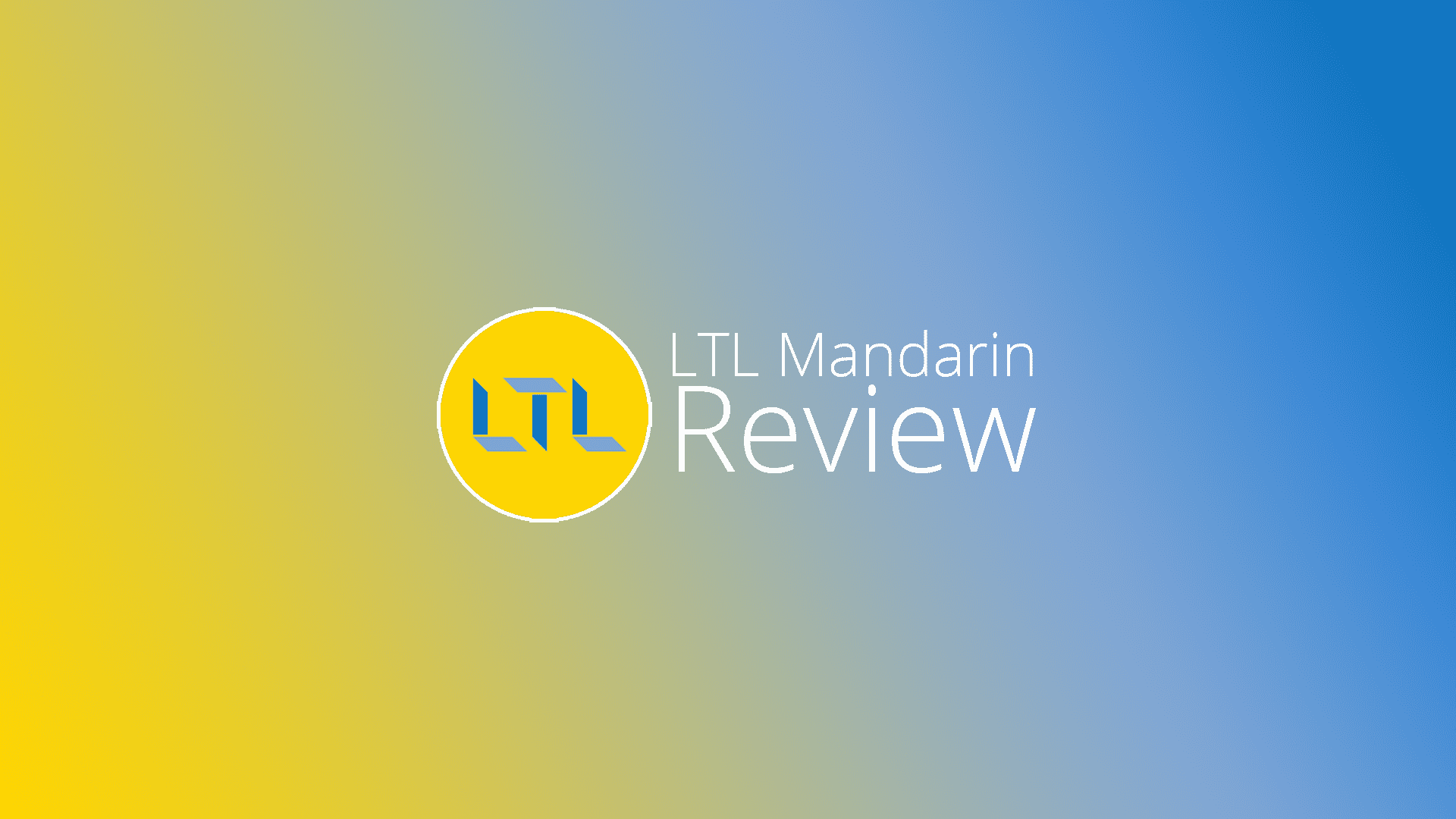 LTL Mandarin School, on-site and online live mandarin courses
Based in several locations in China, Singapore, and Taiwan, LTL Mandarin offers students Chinese language classes and other programs. With Flexi-classes, they expanded to offering also online Chinese classes. Using the same platform, they offer classes in Japanese, Korean, Vietnamese, Shanghainese, and Cantonese. I tried their Mandarin Chinese classes. And so can you! Read on for a meowsome discount.
Flexi Classes: Online live Chinese classes
FlexiClasses are online classes LTL Mandarin started to offer in October 2020. The idea behind these is to provide students with an online platform where they can book live Mandarin classes whenever they want.
You can choose to have either a group class or a 1:1 private, tailored class. I tried out both.
Note that starting at level HSK 5+ (presumably that's part II of HSK 5), only 1:1 classes are available.
Private classes: you decide what they're like
When booking one-to-one private classes, you choose to work on one of LTL's fixed topics or choose yourself what your lesson will focus on. For my 1:1 class, I decided to have a session dedicated to free speaking.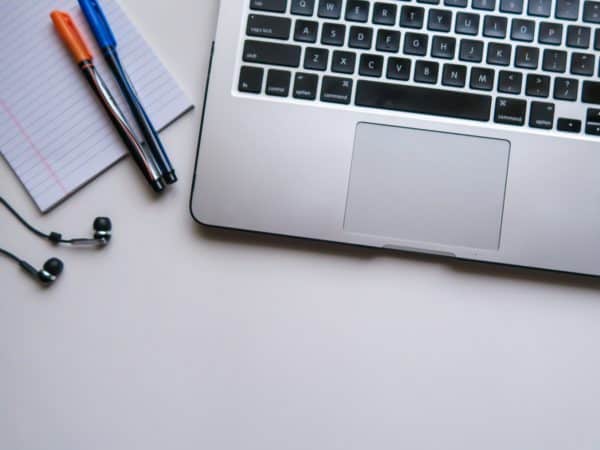 While the class was unstructured, I chatted for 1 hour with my teacher about random everyday topics, which was excellent speaking practice. And I had fun.
Group classes: small enough to feel cozy
Group classes are designed for small groups, usually 3 to 5.
Good to know: At the moment, possibly because the platform is relatively new, many group classes aren't full. So, for example, I booked a group class for three, and there were only 2 of us.  It was fun to have someone else in the class, to ask questions I didn't necessarily think of.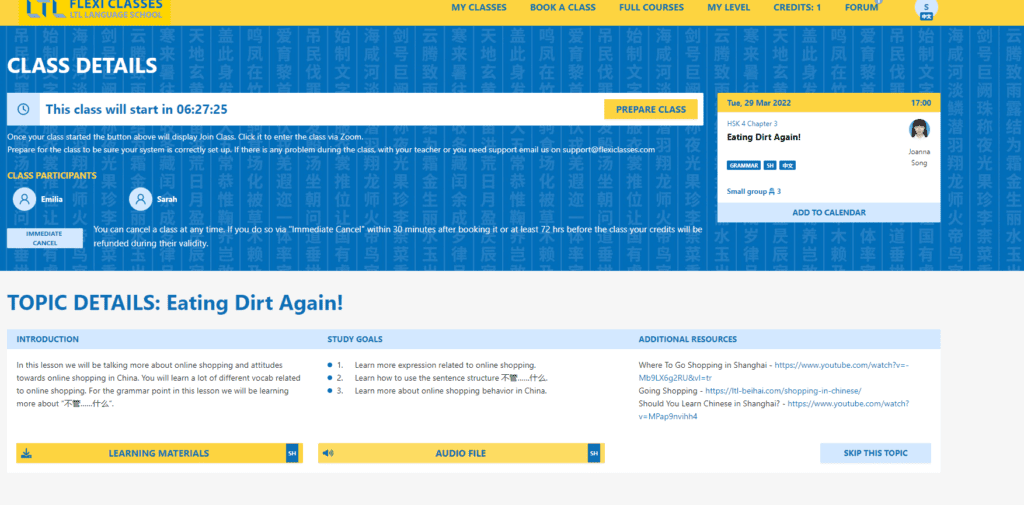 You can see who else has already registered for the same class.
I took a second group class, expecting other students. This time, it was just me. Pretty neat. That was probably a good call, given how hard that class was for me. Ahem.
So it was like a private class for fewer credits, where we followed the topic set for the lesson.
Group classes follow a fixed topic set by LTL Mandarin. They offer lessons on lots of current topics, like riding a shared bike or slang. That's definitely a plus.
When you book, you choose what topic you want to cover and at what level. [Classes are organized by HSK levels, then by chapters, with each chapter containing several sub-topics.]
Word of advice: Be careful you choose a class that's your speed and not too advanced. Classes that are too hard are not necessarily worth it for you. During a lesson, you see a lot of new vocabulary, and the teacher expects you to be comfortable using it immediately. So, do check carefully before booking.
Learning material provided ahead of time
Each group lesson gets its own page, from which you can view:
You also can see what you'll be studying thanks to the different learning materials provided. This material, which is available even before you book the class, is then used in the class. It includes:
A pdf of the content you'll be studying;
An audio file of the content you'll be learning (this is to use at home, as in class, your teacher will read out the different sentences and words);
A list of additional resources, such as videos or blog articles to read.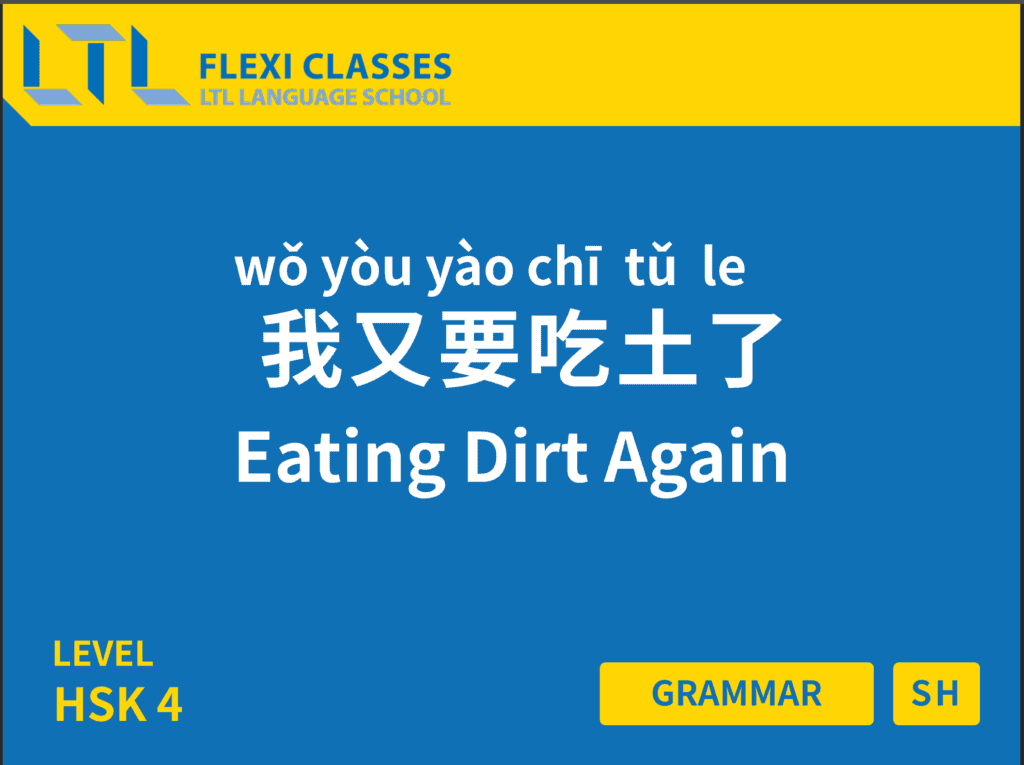 You get a pdf of what you'll be seeing in class.
Having all that learning material readily available for download is great. It allows you to get a good idea of what you'll be learning and prepare for the class ahead of time.
Our recommendation: Create a Nincha Deck of the vocabulary you'll be seeing in your lesson, to prepare! Plus, it'll help you memorize what you saw in class.
How a Mandarin live group class went
The live Mandarin group class I followed was an HSK 4 class about online shopping. It focused on the popular expressions used in Chinese to talk about addiction to online shopping. Such as "吃土," which means "eating dirt", and 剁手, another slang term used by shopaholics.
Funnily enough, the term 吃土 was initially used to talk about people who ran out of money before the end of the month. It then got "reallotted" specifically to those who overbuy online and can't resist sales.
My teacher was very attentive and patient with our questions during the group class. The whole lesson flowed easily. We followed the learning material pdf provided before the class, except for quick intros before we jumped in.
To warm-up, you reorganize sentences, like on Ninchanese. With all the sentence-building we do on the app, this felt easy.
Then, you learn new words and try to make up sentences using those new words. Once that's done, you take turns reading sentences using those new words.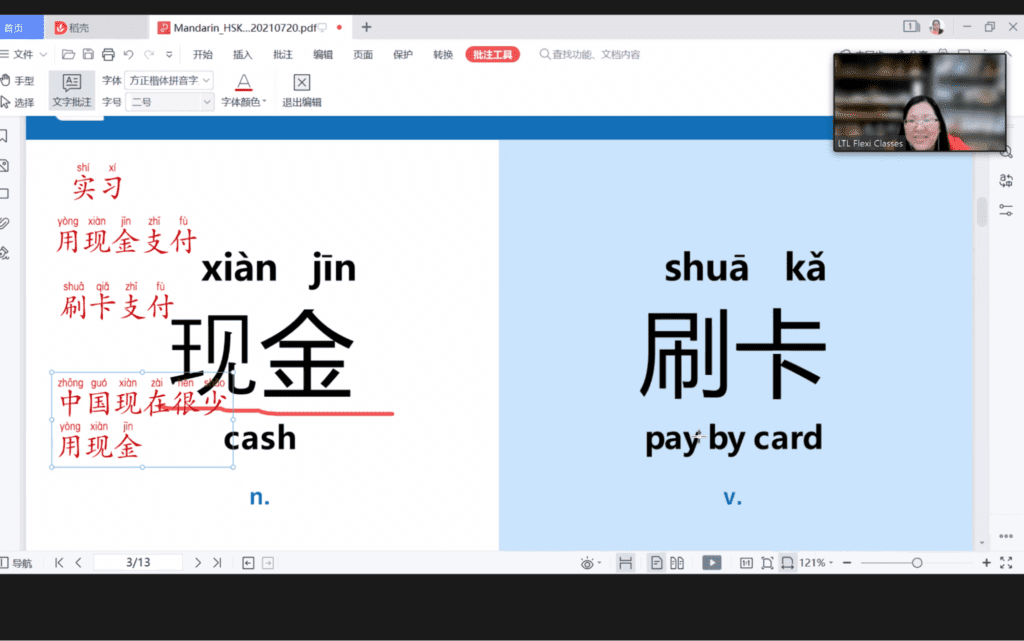 There's also time dedicated to practicing a grammar structure in Chinese. In the lesson, the focus was on 不管.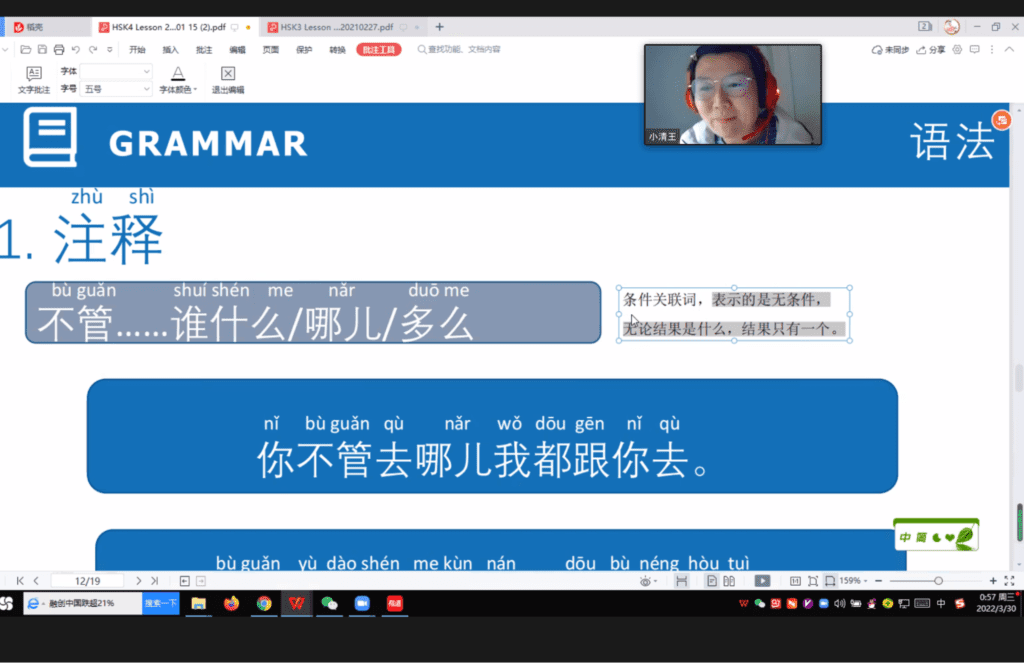 Then you make up your own sentences using the given prompts, and finally, read a dialogue using the new words you've learned.
The material still uses pinyin everywhere, and at the HSK 4 level, I would have liked less pinyin. [This changes at the HSK 4+ level.]
The class provided plenty of occasions for speaking practice. Most of it was about the lesson material, of course, but the teacher was flexible enough to allow some free-form discussion in Chinese. It was a fun and enjoyable hour. An hour goes fast, so it's nice to also have the speaking stages on Ninchanese to practice speaking and improve my pronunciation.
Related: Read our Review of Go East's Online Mandarin Classes
Teachers
Since the group class follows the learning material provided by LTL, it's genuinely your teacher that makes the class. As can be expected on a platform that offers classes 24/7,  there are several different teachers on the platform.
You won't get the same teacher from one class to another unless you go hunting for classes with that specific teacher.
Different teachers mean different teaching styles. I loved 2 of the three teachers I got.
In one of my group classes, for instance, my teacher made me repeat many things. I didn't get as many occasions to talk as in my previous group class. Perhaps that was because the class I'd booked was too hard for me. Maybe that was her style. All I know is she made me repeat after her a lot and didn't adjust the class to make it easier for me, despite being the only one in the class.
Once you're done with the class, LTL Mandarin does ask you to rate each class and teacher anonymously.
How does booking a Live Chinese class on the platform work?
Let's talk about the FlexiClass platform.
A wide range of live Chinese classes and topics
The platform's offer is flexible and customizable to your schedule. There are many classes offered at any time of day each day of the week.
There are many different topics offered to study; you can easily filter classes by level, by type: speaking, grammar, vocabulary, review… So much so, in fact, that there's a lot to choose from at first.
There are many ways to book classes, and it's easy to get lost on the platform when starting. I found myself confused at first. Did I want to filter by topic? By category? By city version? What's a city version? Should I book a class? A course?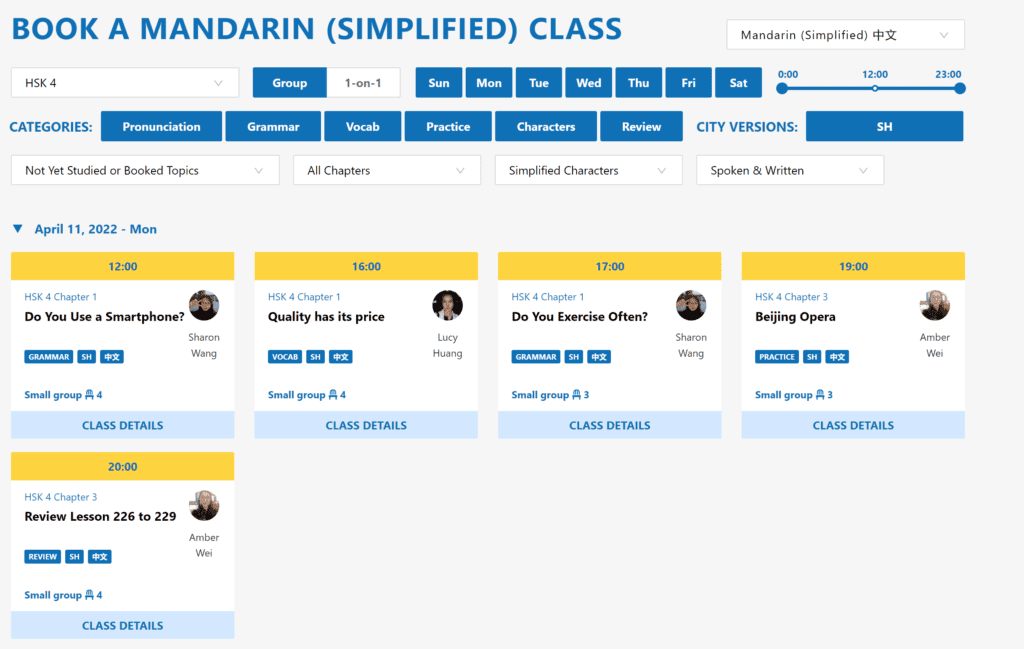 These are all the classes I can book today at the HSK 4 level.
Once you get over the initial "wow, there are a lot of classes and lots of options to choose from" impression, you notice that every class is organized by level.
There's a level 0 for introductions to everything in Chinese. Then, everything is organized by HSK levels. There are classes at all levels, from HSK 1 to HSK 6.
You can choose to start with chapter 1 of the level you selected. Or you can pick a class that's at a time that suits you and on a topic you like. It's up to you.
Click on a class and get talking!
Once you've figured out your way around the platform, have purchased credits (see pricing below), and picked your class, it's easy to book the class itself.
Click on a class, confirm, done! You're booked. That class can be as soon or as far away as you want. You could be taking a lesson in the next hour if you wanted!
You get a reminder by email before the course and can add your class appointment to your calendar. Simple and convenient. If you change your mind within 30 minutes and cancel, you get all your credits back. Same if you cancel your class at least 72 hours before the class.
A tip:
Check the date of what you're looking carefully, to avoid booking something too in the future. The recommendation feature first showed me lessons that were several months away. [You can book up to December of this year, and maybe even further even].
Pricing
Instead of paying for a certain number of hours or classes, for LTL Flexiclasses, you purchase credits through a monthly subscription. To give you an idea of the cost, one credit (= one group class) ranges from 7,5 € to 12 €, depending on the size of your subscription. A 1:1 private class (= three credits) runs from 20 € to 28 € per class.
For a real-live class with a teacher, that's a pretty reasonable cost.
How to get the most out of your live Flexi Classes
Prepare for your Mandarin live class ahead of time
You can definitely show up to your class and discover everything with your teacher. Since the class material is provided before the class, nothing keeps you from preparing for the class and getting familiar with the new words you'll be seeing in class.
Create a Nincha Deck of the words you'll be seeing in class
Get a head start on learning those new words! Creating a Nincha Deck of the Mandarin Chinese words you'll be seeing in that class is a great way to get the most out of your class. By reviewing your deck after the class, you will memorize that Chinese vocabulary long-term.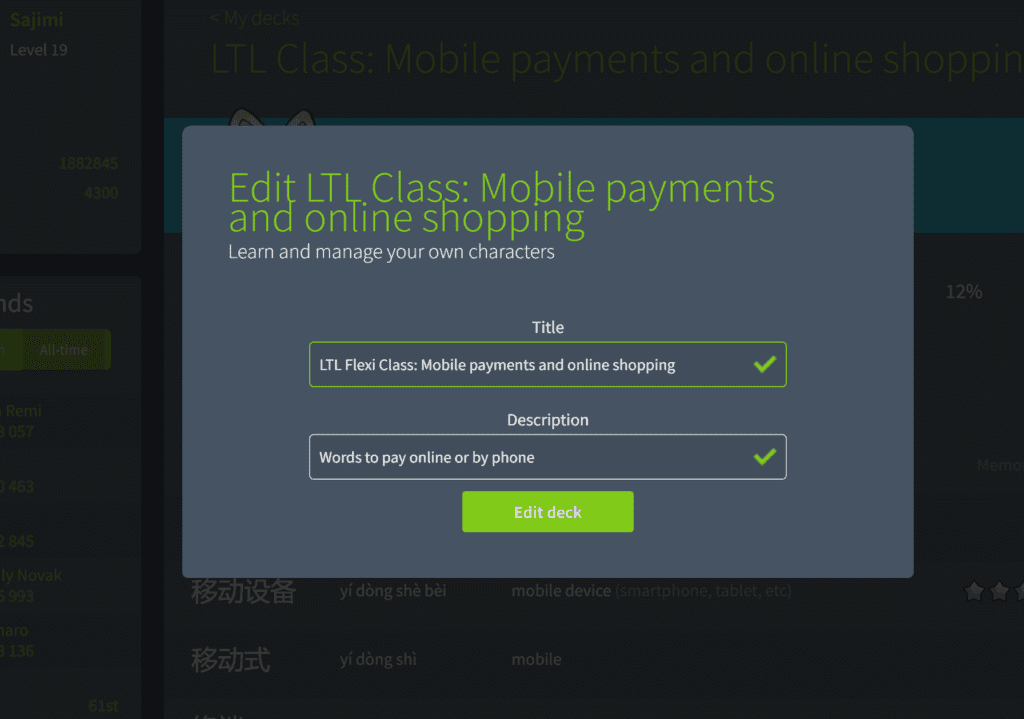 You spend most of the class discovering new words and practicing using them in context. So by combining Ninchanese and the live classes, you can get comfortable with the new terms you see and memorize them for good.
Summary: do we recommend LTL Mandarin's online Flexi classes?
If you're looking for online Mandarin live classes, want to focus on the HSK, and like the idea of being able to book your classes easily, whenever you want, then yes, we recommend you check out LTL Mandarin.
Their Flexiclasses are certainly flexible to use. You just need to figure out what to choose from because you are given many choices. Once you're logged in and have credits, you could be just hours away from doing a class! That's fast.
A possible drawback to that flexibility is that if you pick and choose your classes as you wish, you probably don't get a sense of continuity. You change teachers, so they don't know you from one class to the next, and you learn new material in each live lesson. I get the feeling LTL wants you to follow their order; it just doesn't make you. Just something to keep in mind.
Use Ninchanese and FlexiClasses together
We think FlexiClasses and Ninchanese can work great together to learn Mandarin Chinese.
To successfully learn Chinese, you need a lot of input, which Ninchanese provides you with, and you need output, i.e., occasions to use what you're learning! Live classes with LTL Mandarin can fit that bill.
Progress on Ninchanese and LTL at the same time
Both Ninchanese and LTL cover all major HSK points. Ninchanese offers courses from HSK 1 to HSK 6, and so does LTL. So, you can practice sentence-building about a specific grammar pattern on Ninchanese. Then, you can do a live class on that pattern (or vice-versa). That's a meowsome way to get the best of both systems.
Purrfect to hone your Grammar and Speaking skills
Use the live speaking practice to complement the HSK-based courses on Ninchanese.
I suggest you take your time getting familiar with a topic and vocabulary on Ninchanese, and then reinforce your learning, with a live class with LTL Mandarin.
Nincha x LTL Flexi Discount: Get 20% OFF
Guess what? Because we love you, we reached out to LTL and got you this special offer for their Flexi classes:
Enter NINCHANESE when you sign up on LTL and get 20% off any of their Flexi Programs. Purrfect to see what you think of the Flexi Class experience yourself! 
Have fun learning Chinese, little dragons!
Sarah, from the Nincha Team
Sarah Aberman is one of Ninchanese's co-founders. She loves learning languages, mainly Chinese, writing, and traveling. She's passionate about furthering her understanding of Chinese culture. She's also fascinated by Japanese and Korean and enjoys discovering and exploring those cultures. When she's not writing up Chinese grammar lessons or blog posts for the Nincha blog, Sarah can be found holed up at home with a good book or a Cdrama/Kdrama/Anime.
The Nincha Team
Stay in touch with us on Facebook, Twitter, Instagram, and Pinterest.
Try the best way to learn Chinese today.
Ninchanese is free to use!